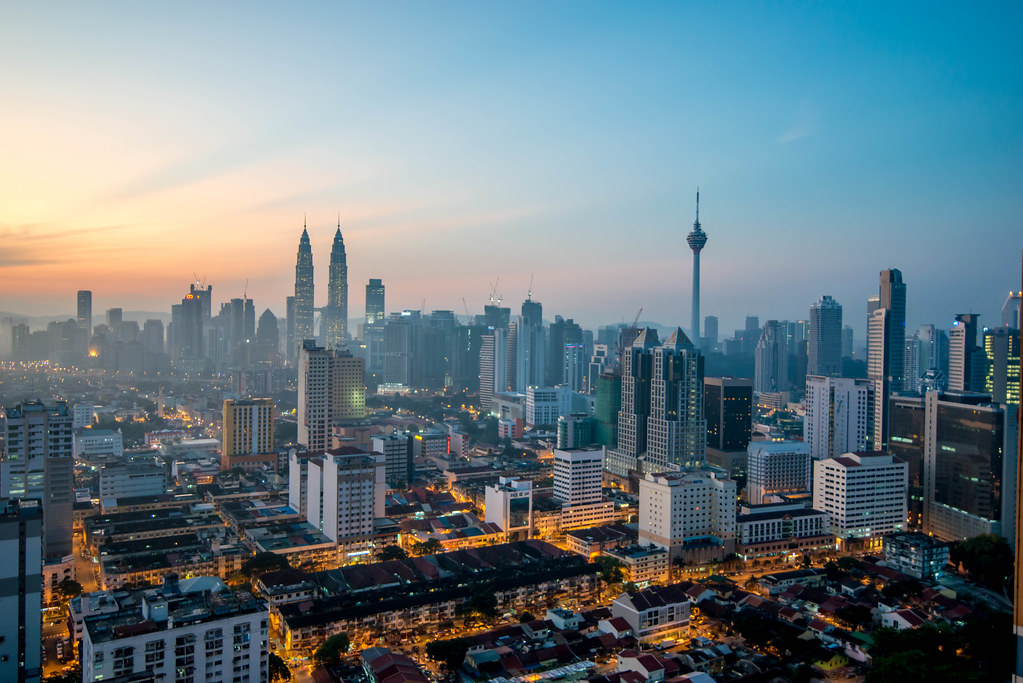 IHG has signed a management agreement with LQ Retail Sdn Bhd to open Malaysia 's first Kimpton Hotels & Restaurants in 2023 at The Exchange TRX – a new experience-led lifestyle destination.
Kimpton now operates in more than 70 hotels and 85 restaurants, bars and lounges across urban locations, resort destinations around the world. From its playful and sophisticated design to award-winning restaurants and bars, Kimpton is known for creating immersive guest moments that are all about genuine human connections. The 471-room design-led Kimpton Kuala Lumpur, with its youthful and playful brand personality will reinvent a sophisticated and highly personalised lifestyle experience expected by today's modern travellers that is aligned with TRX's profile as the capital city's new CBD.
The property will feature three food and beverage outlets including a rooftop bar & restaurant and a deli-grocer café. Guests can enjoy the views from the outdoor rooftop swimming pool or break a sweat in the gym. There will be a range of unique meeting and event spaces to cater to a wide range of activities, from small intimate gatherings to larger energetic social events.
Rajit Sukumaran, Managing Director of South East Asia & Korea for InterContinental Hotels Group, said: "We're excited to be partnering with LQ Retail Sdn Bhd to bring our heartfelt approach to hospitality with Kimpton Hotels and Restaurants to Kuala Lumpur, Malaysia as we continue to expand across the region into new markets. We believe the 'dream' element of experiential travel will become even more important once people can travel again and this hotel will deliver a great boutique experience to those guests."
As Malaysia's first international financial district and Kuala Lumpur's future Central Business District (CBD), TRX will strengthen Kuala Lumpur's position as a leading centre for international finance and business. The financial district's masterplan combines sustainability, attractive public realms and great connectivity to create a world-class international urban ecosystem at the heart of Kuala Lumpur.
Kuala Lumpur's Kimpton will be part of The Exchange TRX, which sits at the heart of the district that is benchmarked against top global financial hubs such as London's Canary Wharf, Singapore's Marina Bay and Hong Kong's International Commerce Centre. It will feature world-class residential, commercial, entertainment and events, complete with lifestyle offers which will be seamlessly integrated with an activated 10-acre public park – the new green heart of the city.
Dato' Haji Azmar Talib, Chief Executive Officer of TRX City, said: "We are thrilled to welcome IHG on board and look forward to partner a hotel company with a track record of operational excellence and a true understanding of the modern guests' needs. Kimpton Hotels & Restaurants' unique identity and proposition will create a vibrant, lively, and inclusive experience that mirrors TRX's identity as a district. We are certain that it will further elevate KL city's hospitality offerings with its brand of casual luxury."
Tony Lombardo, Chief Executive Officer Asia, Lendlease, said: "Lendlease's strength lies in creating city-shaping developments and connected communities around the world. The Exchange TRX is one of our largest urban regeneration projects globally and is conceived to be a new experiential lifestyle destination in Kuala Lumpur. Kimpton Kuala Lumpur Hotel's strong propositions in providing for immersive guest experiences and creating genuine human connections are perfectly aligned with our vision for The Exchange TRX."
LQ Retail Sdn Bhd is a joint venture between Lendlease, an international property and infrastructure group and TRX City Sdn Bhd, the master developer of Malaysia's upcoming international financial district, Tun Razak Exchange (TRX).
The first Kimpton opened in Spain.