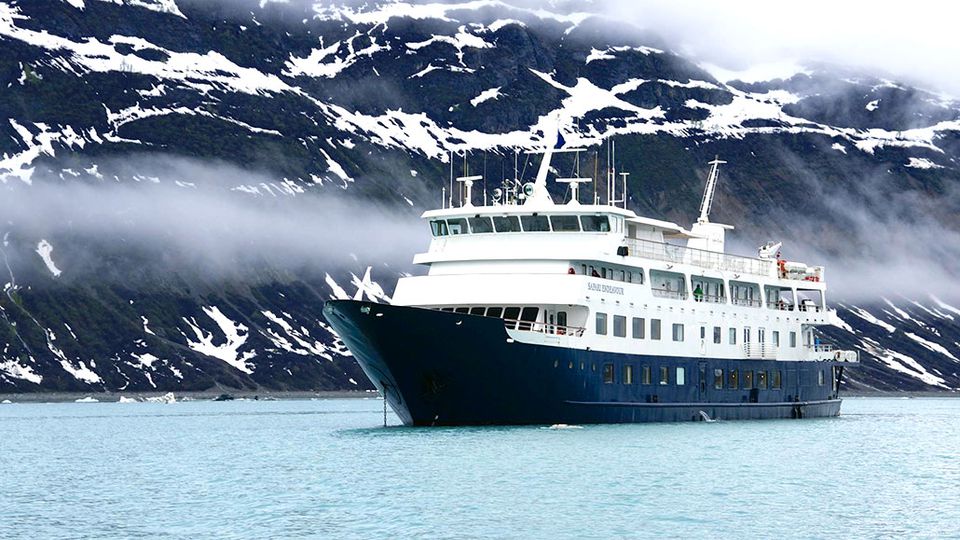 The American owned, U.S. flagged small-boat adventure company, UnCruise Adventures, confirmed today that a guest received a phone call from the State of Alaska with notification of a positive COVID-19 test while onboard. At the time of receipt, the Wilderness Adventurer was anchored in a secluded harbor while offboard activities were underway. The company's first sailing received a high level of support this past week returning to sail with energized passengers. The vessel will arrive in Juneau tomorrow and all guests will be placed at a local hotel where they will quarantine as prescribed in the company's Alaska state-approved COVID-19 contingency plan.
"We are focusing all efforts on care of the guests, crew and the local community." shares Owner and CEO, Dan Blanchard. "This is very discouraging news and not what we had hoped for, but we'll deal with it professionally. The guests are taking the news well, and the crew has executed our contingency plan quickly."
The identified guest took the 5-day testing option prior to their departure from home with a negative result as required to embark on UnCruise Adventures. A second test was taken upon arrival at the Juneau airport which then resulted in a positive. The guest is showing no symptoms and no other guests or crew are showing outward symptoms of any kind. Subsequently, all guests were informed and asked to restrict themselves to their cabins where plated meals were served.
The company understands that this unprecedented virus requires unprecedented standards and has planned extensive operations for months in preparation to return to sail. UnCruise Adventures continues to follow its approved contingency plan moving forward. The hotel and meal costs for all guests are being paid for by the company while in quarantine in Juneau. The crew will quarantine on the vessel in port at Juneau.
The company's top priority is to move swiftly to provide ongoing safety for the guests, crew, and the community of Juneau with Alaska State contact tracing protocols. They are working closely with Alaska state and local health officials to comply with relevant protocols and their own safety standards.
"With the spotlight on the cruise and small boat industry we understand there are risks in operating and travel in general. With months of preparation we were still able to pivot quickly in response to this event," states Blanchard. "We wish to thank those that have worked rapidly to isolate and implement the appropriate processes as we determine the next steps." he continues.
We wish to emphasize that UnCruise Adventures sees providing a safe and responsive environment for all travelers as imperative. All precautions were taken, as supported by public health authorities and interim guidelines. As an additional precaution, UnCruise Adventures has canceled future Alaska departures and their dedicated team is working with guests.