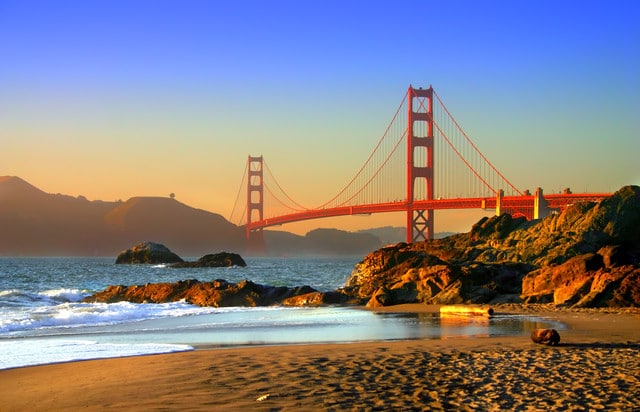 ancisco peninsula
Queenslanders will today fly direct from Brisbane to San Francisco for the first time, with Qantas operating a new Boeing 787-9 Dreamliner on a brand-new route.
Qantas International CEO Tino La Spina will join Queensland Tourism Minister, the Hon. Kate Jones and Brisbane Airport CEO Gert-Jan de Graaf at Brisbane Airport to farewell the inaugural flight this afternoon.
The 12-hour 40 minute, 11,367km Brisbane to San Francisco (QF59) service marks the first time the River City and the Bay City have been linked by non-stop flights.
Qantas currently operates daily direct flights from Sydney to San Francisco and four times a week from Melbourne to San Francisco. The new Brisbane flight will operate three days a week on a Tuesday, Thursday and Sunday.
In April, Qantas will start flying from Brisbane to Chicago as it adds another unique route to its network using the Dreamliner.
Mr La Spina said forward bookings on both the new Brisbane routes are performing well.
"These new services will link Australian corporate and leisure travellers with two lynchpin capitals of commerce and culture in the United States. Customers will save around four hours travel time compared to the one-stop options currently on offer.
"There are some inbound tourism benefits too. These direct routes put some of Australia's most popular destinations like the Whitsundays just a one-stop flight away from a foggy San Francisco morning or a chilly Chicago day, and that's great news for Queensland and Australian tourism."
Mr La Spina added, "It's been a difficult start to the year for Australian tourism but new routes like this help to stimulate interest and bring more visitors. The message we're sending to the US is that Australia is very much open for business and it's easier than ever to get here."
Qantas will continue to promote Queensland destinations in the US market throughout the year to encourage American visitors to Australia, highlighting many iconic Aussie destinations like the Great Barrier Reef, which were not impacted by the heavily reported bushfires.
Tourism Industry Development Minister Kate Jones welcomed the new flight, saying it would help attract more visitors from America and further boost what was already one of Queensland's largest international tourism markets.
"This service will see a boost of 73,632 per annum inbound seats and $67.1 million for the Queensland economy over the next three years. It also means more than 700 jobs.
"We know direct aviation access is key to growing our state's tourism industry and that's why we're continuously working with our partners to explore new opportunities for Queensland," Minister Jones said.
Both flights will be cross-promoted by Qantas partner American Airlines in the US, which is the world's largest airline.
Passengers transferring between domestic and international terminals at Brisbane will benefit from an increase in terminal transfer bus services during the morning peak period to cater for the additional customers coming off the new US services.