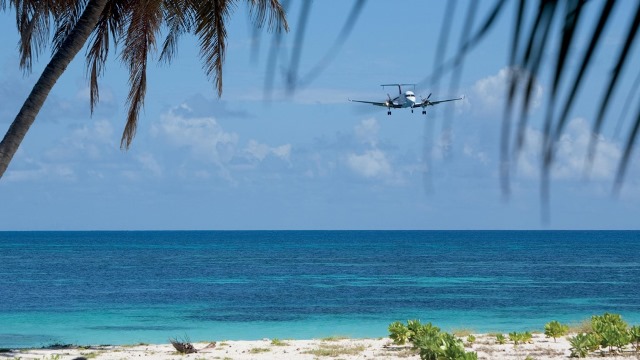 In a bid to accommodate the steady rise in the number of Russian tourists, Russia and Seychelles are reportedly exploring the possibility of increasing the frequency of direct flights between the two nations. The news comes as tourism between the countries continues to flourish, marked by the remarkable surge in Russian visitors to the Seychelles. The details were disclosed by the Russian embassy and reported by the TASS news agency.
The Russian diplomatic representatives underscored the substantial growth in the influx of tourists from Russia. This surge has been significantly propelled by the establishment of direct air connectivity between Moscow and Victoria. Furthermore, a pivotal development in fostering this tourism boom was the visa waiver agreement that was signed between the two countries in 2015, effectively nullifying visa requirements for travelers. According to the embassy, the consistent upward trajectory of the tourist inflow on this route has spurred discussions within the relevant authorities of both nations about potentially expanding the flight options.
According to official statistics provided by the embassy, approximately 30,000 Russian tourists visited Seychelles in 2022. What's more, the projections for this year are even more promising, with over 21,000 Russians expressing their interest in exploring the archipelago in the first half of the current year alone. To put this into perspective, before the resumption of direct flights, the annual figure of Russian visitors had not surpassed 15,000 individuals.
This boost in tourism can be attributed to various factors, with the reestablishment of direct flights serving as a significant catalyst. The convenience and efficiency of direct air travel have not only attracted more tourists but have also facilitated a closer economic and cultural connection between Russia and Seychelles. As the two countries continue to foster these ties, discussions about expanding flight options are a testament to the commitment both nations share in capitalizing on this positive trend.
As the tourism industry remains a vital source of revenue and cultural exchange for both Russia and Seychelles, increasing the frequency of direct flights can further stimulate economic growth and strengthen the already flourishing relationship between the two nations. Travel enthusiasts and business travelers alike stand to benefit from enhanced connectivity, making the prospect of increased direct flights a promising one for both countries.