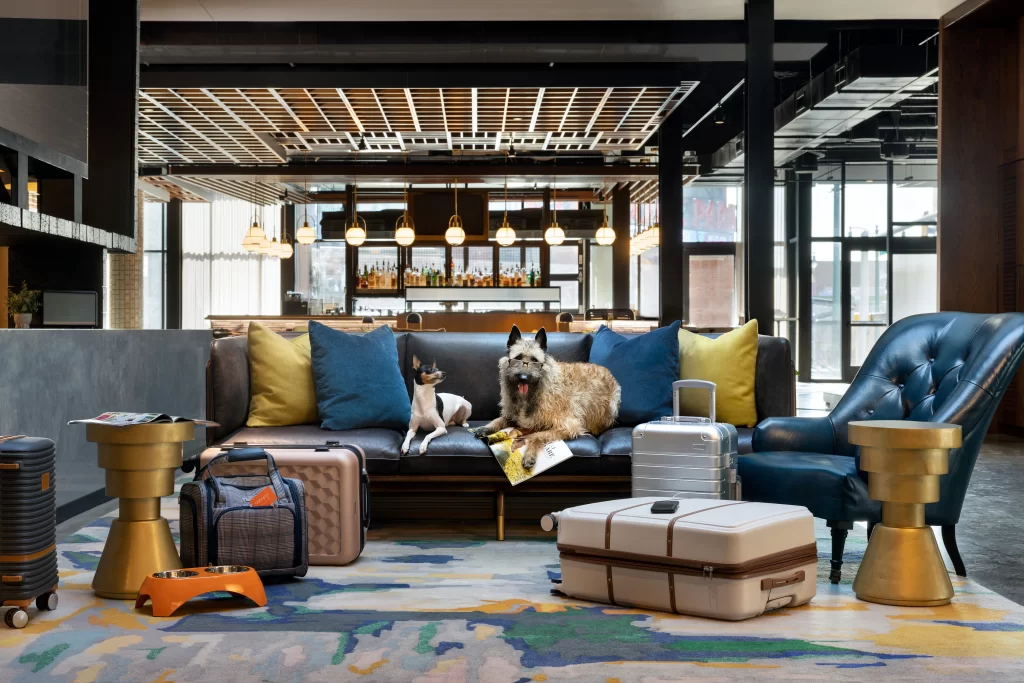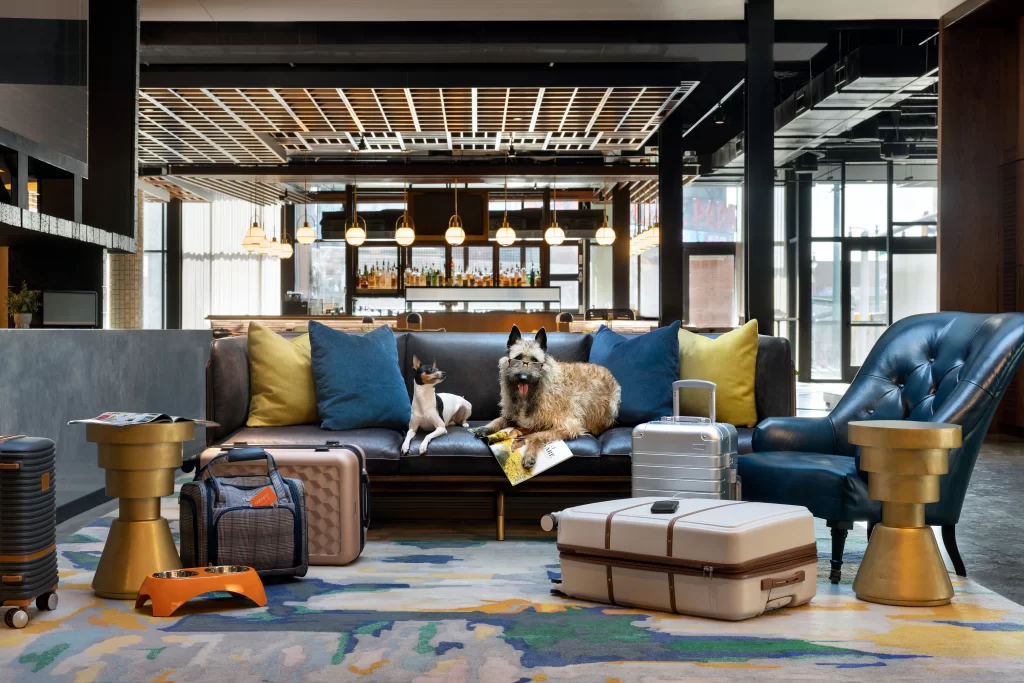 As demand for traveling with pets continues to rise, a recent survey revealed that 70%1 of Americans plan to travel this summer, and more than two-thirds of American pet owners cite mental health benefits like stress relief and giving a sense of security as key reasons to bring their pets along when they travel.
To address the evolving needs of travelers with cats and dogs, global hospitality leader Hilton, and Mars Petcare, the world's largest pet care company, are expanding their partnership across Hilton's seven pet-friendly brands – Canopy by Hilton, Embassy Suites by Hilton, Hilton Garden Inn, Hampton by Hilton, Tru by Hilton, Homewood Suites by Hilton and Home2 Suites by Hilton. Building on their strategic partnership established in September 2021, Hilton and Mars Petcare will now offer access to virtual support from the Mars Pet Expert Team (PET) during their stay via Mars PET On-Demand — a convenient online service to answer questions related to traveling with your cat or dog — at more than 4,600 hotels in Hilton's portfolio across the U.S. and Canada.
Perfect Pet-Friendly Stays
Hilton and Mars Petcare are delivering thoughtful programming that promotes a more seamless travel experience.
Mars PET On-Demand: Nearly 1 in 5 pet parents are worried about their pet's health and behavior when traveling, and Mars Petcare's latest offering can provide some peace of mind for those travelers when they're away from home. Guests and their pets staying at Hilton's pet-friendly brands in the U.S. and Canada will now have access to convenient pet health, wellness and behavioral support resources to answer questions related to traveling with your cat or dog. The Mars PET On-Demand service content has been curated by a team of Mars Petcare professionals, including behavior specialists from doggy day care and boarding franchise, Camp Bow Wow, and trusted veterinary health experts from BANFIELD™, BLUEPEARL™ and VCA Animal Hospitals™.
Banfield Pet Hospital: Hilton guests can also take advantage of a special offer from Banfield Pet Hospital, the leading provider of preventive veterinary care with more than 1,000 general veterinary hospitals in the U.S. and Mexico, with a waived enrollment fee (up to $75 value) for new customers who purchase an Optimum Wellness Plan. Banfield Optimum Wellness Plans are smart packages of affordable, high quality preventive veterinary services — including 24-7 access to live Vet Chat™ advice, convenient virtual pet care options, routinely-recommended preventive care like vaccines and physical exams, and a discount on most Banfield services and products not included in the package. To take advantage of this special offer, guests can ask for access to the Mars Petcare online service upon check-in.