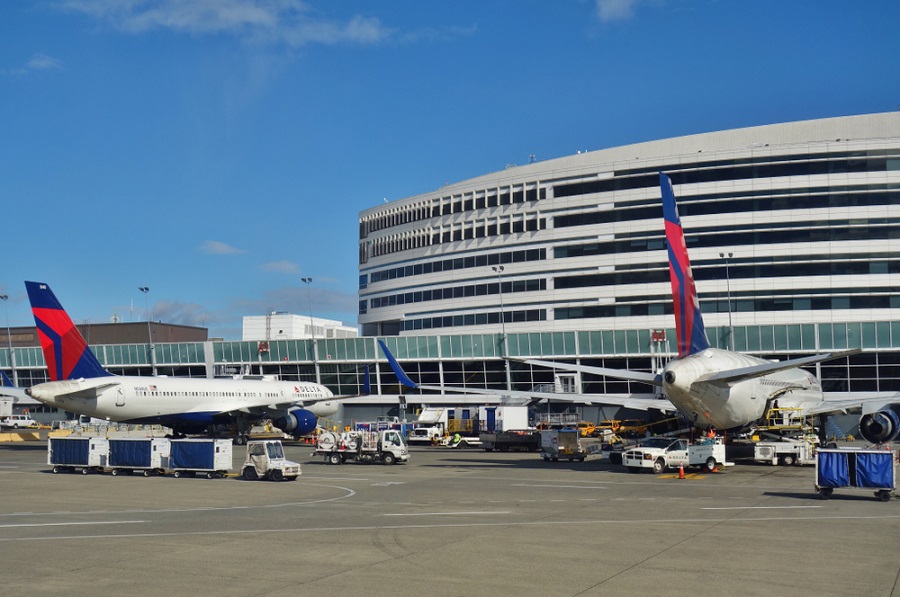 Seattle-Tacoma International Airport (SEA) is now certified with the travel industry's prestigious 4-Star Airport Rating by international air transport rating agency Skytrax. SEA is only the second large hub U.S. airport (serving 40 million or more passengers) to be recognized at the 4-Star Rating level.
This achievement follows the second anniversary of unveiling the new SEA airport brand and a suite of improvements that make the airport experience less stressful and more predictable. Today, travelers seeking help can find brightly colored green signs and customer experience uniforms, new digital tools like the flySEA App, SEA Spot Saver and Order SEA, and beautifully modernized spaces such as the N Concourse and International Arrivals Facility, opening in 2022.
"It is a testament to our incredible team, from frontline staff to airport leadership, that the airport earned this rating while also leading our FlyHealthy@SEA response to COVID-19," said Port of Seattle Commissioner and Aviation Committee Chair Sam Cho. "Passengers are now seeing the benefits of our passionate service culture that's inspired by the original nature of the Pacific Northwest."
SEA is two years into a monumental decade as the airport ushers in a new era of customer-centered travel with better services, facilities, and amenities. The latest Skytrax audit at SEA was conducted in December 2021 and evaluated all customer facing areas of the airport, including an in-depth analysis of the International Arrivals Facility that is opening in the coming months.
"The last couple of years were certainly monumental for SEA, though not initially in the way we imagined when launching our new brand and promise to customers," said SEA Managing Director Lance Lyttle. "I am so proud of our team for the humility and agility displayed throughout the pandemic while continuing to deliver on exceptional advancements and major investments in customer service, terminal appearance, and traveler experience. Every day, we elevate."