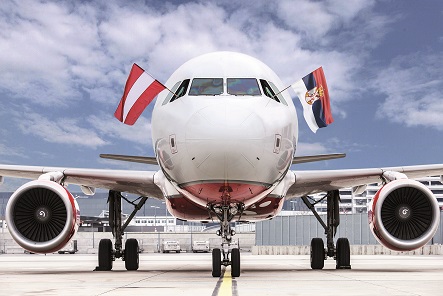 With the JU 2804 flight at 8.35 AM, Air Serbia introduced direct flights from the Morava Airport on the new route between Kraljevo and Istanbul. The airline will operate two weekly flights on this route, on Wednesdays and Saturdays.
"With the introduction of scheduled flights between Kraljevo and Istanbul, the city on the Bosporus has become the first destination in our network to which flights are operated from all three airports in Serbia. We are happy that in this way we are making a significant contribution to strengthening the ties of our country with Turkey. We are especially pleased that we are making it easier for travellers from the region of West Serbia and Šumadija to travel to one of our most popular destinations", said Boško Rupić, Head of Sales at Air Serbia.
Passengers of the Serbian flag carrier can book one-way tickets for flights on this route at a starting price of RSD 3,068, while the lowest price of a return ticket is RSD 6,844. Flights between Kraljevo and Istanbul will be operated with a turboprop aircraft ATR 72.
After the introduction of the Istanbul route, Air Serbia passengers can also expect the introduction of seasonal flights on the Kraljevo – Thessaloniki and Kraljevo – Tivat routes during the summer season. The flag carrier's flights from Kraljevo to the new destinations will run until December 31, 2023, pursuant to a contract awarded in a tender conducted by the Government of the Republic of Serbia for operating the routes of public interest.