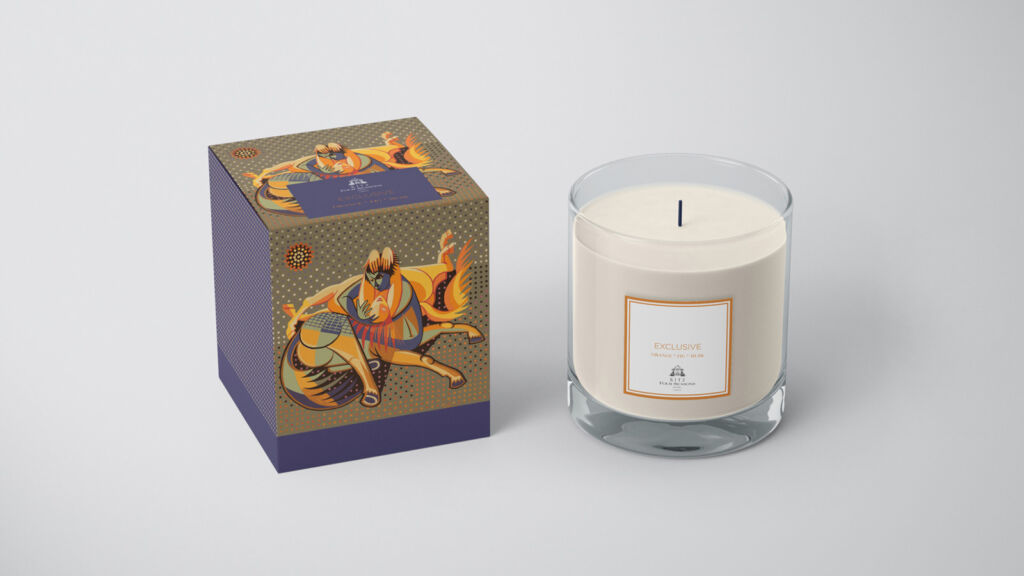 As one enters the Almada Negreiros Lounge at Four Seasons Hotel Ritz Lisbon, one can already feel the fragrance in the air.
"Close your eyes and remember the smell of freshly cut grass, the sea air on a spring morning, roasted chestnuts, freshly squeezed orange juice – any smell is enough to whet one's appetite, trigger attraction, recall memories from the past and longing. Smelling is closely connected to emotions. Four Seasons guests seek to create lasting memories through personalised experiences, and smell is remembered much longer than other senses. That's why the Hotel wanted to launch a new perfume that portrays the Hotel's relationship, throughout its existence, with Lisbon in a unique and mysterious intimacy, full of good stories and memories, and also an exclusive candle that guests can take home with them," says Guilherme Costa, General Manager.
Four Seasons Hotel Ritz Lisbon Eau de Parfum was developed by perfumer Lourenço Lucena and is a composition that pays tribute to the unique relationship between the iconic Ritz Hotel and Lisbon, its home since 1959.
Many stories of great encounters. Politicians, rock singers, actresses and princesses walked through the Hotel's doors, deals and unions were made. Parties, weddings and celebrations. Passions confessed and whispers hushed. Everything that happened here, remained here, making this Hotel a special and memorable place.
"The fragrance starts out fresh and cheerful, like the first light in the morning, which wakes us up and prepares us for a busy day," says Lourenço. Here you can feel an immersive citrus blend, a combination of orange, green mandarin, bergamot, grapefruit and lemon. Powerful and vibrant."
The following central notes, denote a slightly fruity, subtle, elegant and mysterious floral note, which is revealed by the jasmine and peony, complemented by a grounding and natural note of fig, pink pepper and incense.
The ending, coherent and consistent, completes the composition with a hint of wood, with emphasis on cedar and a surprising pistachio, surrounded by musk notes and a discreet and comfortable vanilla.
Take a Four Seasons Hotel Ritz Lisbon Candle Home
The candles are on sale at the Hotel's Ritz Spa and promise to satisfy even the most critical nez at home.
Price is EUR 50 for a 180 gram candle.