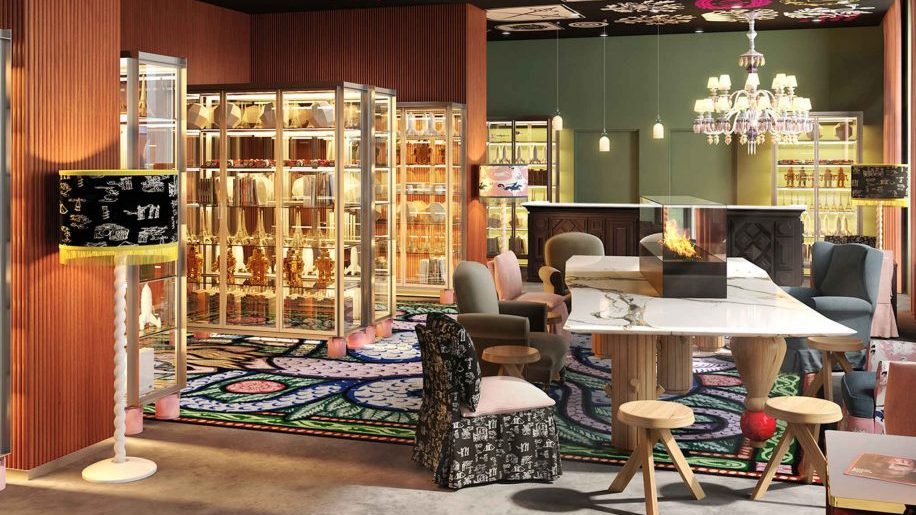 The lifestyle hotel chain Mama Shelter continues its expansion in Europe and lands this time in Luxembourg, attracted by its modernity and cultural heritage.
The new 145-room hotel is located on the Kirchberg plateau, close to the city center. The local and modern design of the new Mama Luxembourg was conceived by the Mama Design Studio. The rooms are also equipped with free wifi and free movies, organic and French beauty products from the Mama Skin range. For the restaurant venue, the dedicated space reaches 470m2 and offers a homemade menu. On the top floor of the hotel, guests can also enjoy a 350m2 rooftop with a restaurant, an island bar, an outdoor fireplace, a table tennis table and a petanque area. The hotel also has work areas and Workshops from 29 to 170m2 and a CineMama, which can accommodate 31 people.
For the first time, Mama Shelter welcomes a Mama Works in its building. Two floors entirely dedicated to meetings and events, complete with a Cinemama, meeting rooms, a coworking space and a bakery, await you and your team. The only thing Mama is missing now is you!
More than simply rooms or restaurants, Mama Shelter is a living space, a truly urban refuge not just beautiful and modern, but popular, fun and friendly. Based in the cities we love, full of life and where modern history is written, Mama opens its arms to people of all ages and backgrounds allowing them to meet and share the house dishes lovingly created by our Chefs, a cocktail prepared by our barmaids and barmen or even a cosy bed they'll never want to leave.