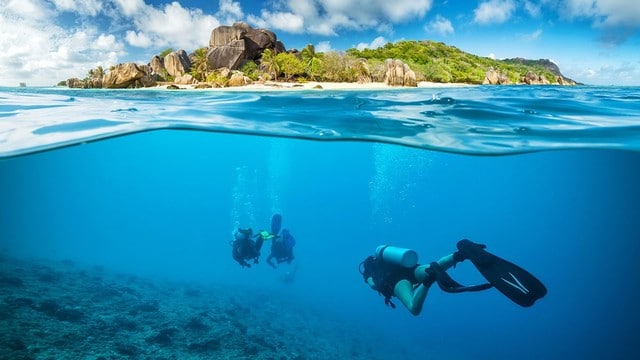 As from 29 October 2019, Air France customers will be able to travel to Mahé, in the Seychelles, thanks to 3 weekly flights departing Paris-Charles de Gaulle.
Flights will be operated throughout the winter season (27 October 2019 to 28 March 2020) by Airbus A330-200, equipped with 36 seats in Business, 21 in Premium Economy and 167 in Economy.
Times of flights operated by Airbus A330 as from 29 October 2019 (in local time) –
AF246: leaves Paris-Charles de Gaulle at 17:10, on Tuesdays, Thursdays and Saturdays.
Arrives in Mahé the next day at 6:20
AF247: leaves Mahé at 8:20, on Wednesdays, Fridays and Sundays.
Arrives at Paris-Charles de Gaulle at 15:55.
Air France's flight offer is in addition to that of its partners. Customers will thus be able to easily continue their trip to Praslin in the Seychelles, from Mahé, thanks to an offer of code-shared flights with Air Seychelles, or join Mahé from Nairobi (Kenya) thanks to 6 weekly frequencies on a code-share basis with Kenya Airways.
Seychelles, the "Postcard" destination
On landing in Mahé, Seychelles Air France customers will be able to exchange the cold and gloom for the myriad colours of a natural landscape. As a small corner of paradise amid the blue waters of the Indian Ocean, the Seychelles islands deploy a whole array of new and original experiences. Whether its magnificent landscapes or colourful seabeds you're after, or climbing spots and hiking trails for those with a thirst for adventure, all that remains is for you to take your pick from the 115 islands of the Indian Ocean that make up the Seychelles. Fine food lovers will revel in discovering Victoria market's multi-coloured food stalls abound with local products.