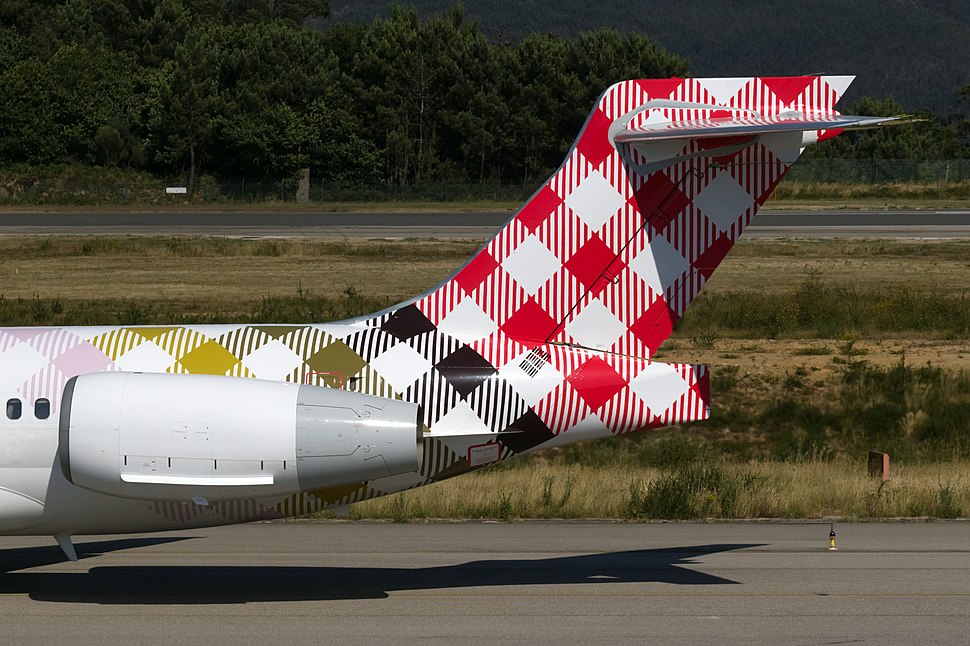 Volotea and Airbus, a leading aircraft manufacturer, are increasing their collaboration this autumn with Volotea operating daily flights between two Airbus sites, starting on November 4th.
Volotea has been selected by Airbus to operate the Airbus Charter Service between Toulouse International Airport and Airbus' Finkenwerder sites. Airbus employees will use the service to commute between both sites, Monday to Friday, with four flights per day.
Two dedicated aircraft will operate the route configured in line with Airbus' needs, with customised seat configuration and catering service.
A new base will be opened by Volotea in Hamburg in order to serve this contract and Cabin Crew
positions are being offered locally in Germany through Volotea website and recruiting sessions.
Volotea will create ten new jobs in Hamburg thanks to these operations. A selection process for
German-speaking Cabin Crew candidates holding Cabin Crew Attestation has already begun.
https://www.volotea.com/en/recruiting/cabin-crew/
On December 14th 2015, Volotea officially announced in Toulouse its decision to select the Airbus A319 as the model for its ambitious fleet growth plan. On March 9th 2016, the first aircraft was received and a celebration event and maiden flight welcomed the first delivery of this model. Today, Volotea operates 19 Airbus A319, after incorporating six units in 2019 for capitalizing its growth in operations.
Volotea's total fleet includes 36 aircraft to serve 319 routes in more than 80 cities. With these additions Volotea continues its progress to have a full Airbus fleet by 2022.
All these aircraft go through a reconfiguration process before starting their commercial operation at Volotea, in cooperation with Airbus Support Services. Volotea has been partnering with Airbus for aircraft modifications since the introduction of the Airbus A319 in its fleet. Such modifications include cabin reconfigurations to install LED lighting, but also to upgrade avionics and other systems with the latest available specifications, for which Airbus Support Services is Volotea's preferred partner.
Cabin reconfigurations on Volotea's A319 aircraft are carried out to install 156 top quality reclining seats, arranged in rows 5% wider than European standards in order to increase passengers' comfort onboard. Volotea seats have been awarded with the Best Seat recognition in the 2018 Hamburg fair.
All the A319 aircraft in Volotea's fleet are also enrolled in the most advanced Airbus fuel saving programmes, including the Descend Profile Optimisation software. Volotea's A319 aircraft are in the process of migrating to the new Skywise Health Monitoring application.
Additionally, Volotea A319 pilots are going to be trained in cooperation with Airbus thanks to a recently signed exclusive training programme that would allow both companies to leverage on their specific know-how to advance the quality, effectiveness and efficiency of pilot training. Other initiatives combining training and the Skywise platform features are currently being considered between Volotea and Airbus.
"We are very proud to have been selected by Airbus for their charter service connecting the Toulouse and Hamburg Finkenwerder sites. This is evidence of the trust, reliability and excellent cooperation between Airbus and Volotea" said Carlos Muñoz, Founder and CEO of Volotea.
"We are proud to see Volotea as the new provider of the charter service for Airbus' double daily flights between its largest production sites in Toulouse and Hamburg," said Christian Scherer, Chief Commercial Officer, Airbus. "Our versatile A319 is perfectly suited to this high-demand-short-haul route. With up to 160 seats alongside an optimised cabin cross-section and an extra-wide aisle for fast turnarounds, the productivity gains go hand in hand with comfort. We thank Volotea for their continued trust in Airbus solutions."