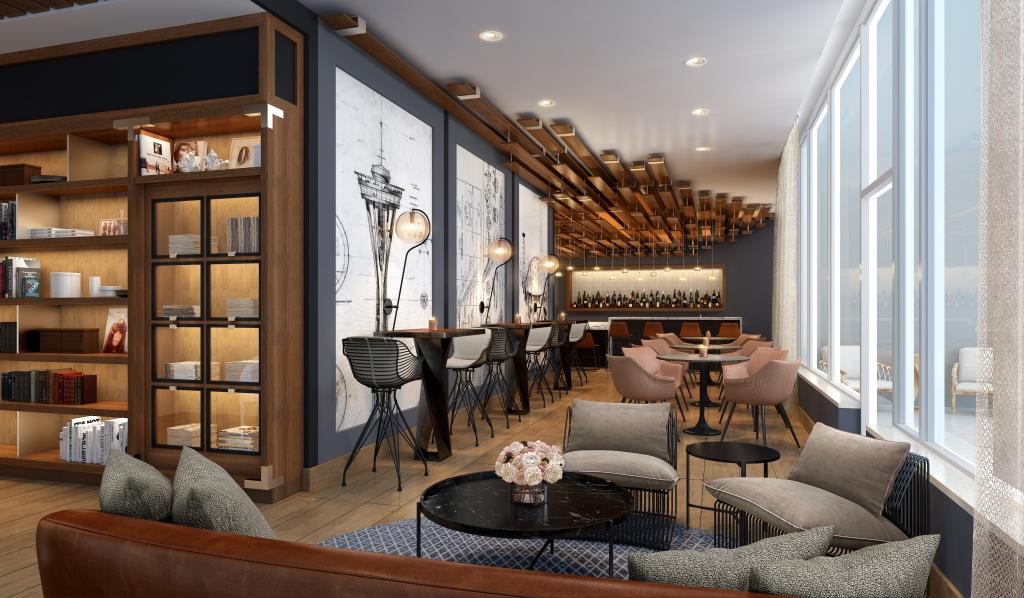 Today, The Wilbur Lititz, Tapestry Collection by Hilton joins Tapestry Collection by Hilton's growing collection of stylish, upscale hotels. Drawing inspiration from its origins as a chocolate factory, The Wilbur Lititz will offer guests the unique experience of staying in the former Wilbur Chocolate Factory, originally opened in the early 1930s. The property is conveniently located next to the Wilbur Market, a unique food hall, and additional downtown eateries and bakeries, including the Julius Sturgis Pretzel Bakery and the Wilbur Chocolate Museum.
"The Wilbur Lititz is the brand's first hotel in Pennsylvania, and it is also one that exudes the independent spirit of our brand by honoring the building's unique history that is inherent to the destination," said Jenna Hackett, global head, Tapestry Collection by Hilton. "Over the past year, Tapestry Collection has continued to form a well-rounded portfolio of hotels in key locations, from cities like Lititz, which offer a small-town feel rooted in rich history, to Caribbean destinations such as Bermuda and Jamaica."
In the heart of downtown Lititz, all 74 guest rooms in The Wilbur Lititz offer picturesque views of the charming Lititz community in addition to original exposed brick. Throughout the hotel, guests will also see one-of-a-kind artwork featuring authentic ads from the Wilbur Suchard partnership, images of the original factory and signage showcasing the hotel's unique roots.
"We are thrilled to be able to offer the best of both worlds to our guests; honoring the rich history of Lititz, while at the same time offering a thoroughly modern experience in the 'coolest small town in America,'" said Michael O'Brien, president, Oak Tree Development Group.
Upon arrival, guests will instantly feel the building's remarkable history, accented with industrial features such as exposed brick walls as well as original metal and wood beam accents. Guests can also enjoy the onsite full-service restaurant, Blackworth Live Fire Grill, an open concept kitchen with wood burning grill, offering a farm to table menu for breakfast, lunch and dinner. The hotel also offers an on-site fitness center as well as two on-site meeting rooms, totaling 1,000 sq. ft. of meeting space.
"I am excited and honored to be part of this project, bringing to life the iconic Wilbur Chocolate Factory building, said Jennifer Buchter, general manager, The Wilbur Lititz, Tapestry Collection by Hilton. "Our team at The Wilbur Lititz will be dedicated to providing an exceptional experience to visitors, while also sharing with them the history, charm and sense of community that Lititz has to offer."
The Wilbur Lititz is part of the award-winning Hilton Honors guest-loyalty program. Hilton Honors members who book directly have access to instant benefits, including a flexible payment slider that allows members to choose nearly any combination of Points and money to book a stay, an exclusive member discount, free standard Wi-Fi and access to the Hilton Honors mobile app. Hilton Honors members who book a stay at The Wilbur Lititz from now until February 2020 are eligible to receive 1,000 Bonus Points per night.