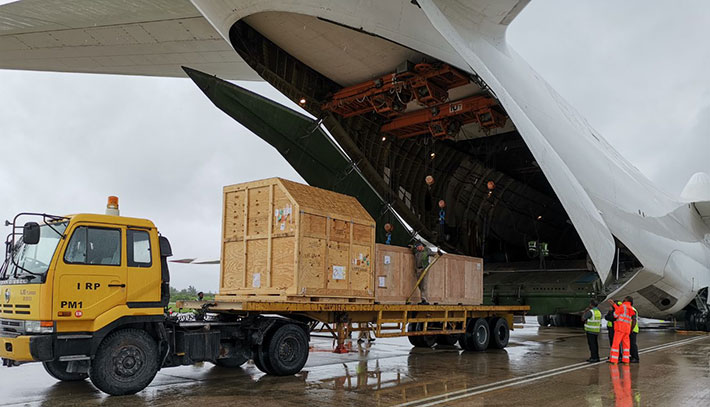 Top private aviation firm Chapman Freeborn has recently teamed up with Maximus Air to deliver MRI machines to the Maldives. Patients at the Hithadhoo Regional Hospital in the Maldives have previously had no access to MRI machines. Instead, they needed to travel 560km to the island's capital.
This historic move will improve the lives of thousands of patients, giving them access to critical scanning in a timely manner.
Understanding the operation
Shipping the new MRI machine to Addu Atoll was a challenging task for Chapman Freeborn. As well as the machine, they also needed to transport 166 components.
They were tasked with flying the machine and its components to the Gan International Airport, from the Dubai Al Maktoum International Airport. The main issue was that the Gan International Airport had limited cargo handling capabilities. It was also the first time an AN-124 freighter was using the airport. The runway at the Gan International Airport was only extended back in 2016 and only smaller planes had touched down so far.
The AN-124 freighter was used in place of the IL-76 aircrafts which are smaller. It worked out much cheaper to use the AN-124 than it would have been to use the smaller aircrafts which would have required several trips to transport the MRI machine and all of its components.
Due to the limited capabilities in cargo handling at the airport, project managers from Chapman Freeborn had to accompany the cargo. They helped to supervise the handling and unloading of the shipment.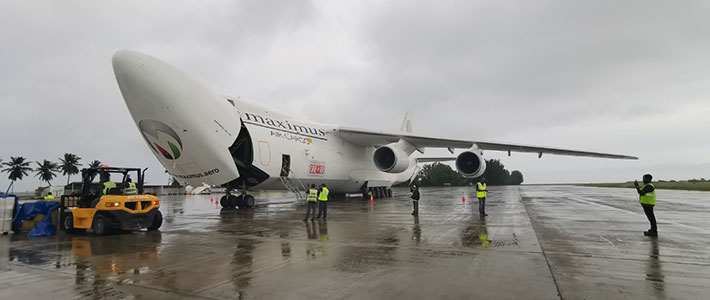 New machine will benefit 76,000 patients
The new MRI machine is now set to benefit 76,000 patients. It allows the hospital to introduce a wider range of services. Up until now, patients would have had to travel 350 miles to have an MRI scan.
Now that the AN-124 has been used to deliver medical equipment to the Maldives, it could be used to reach other remote areas.
Company's global reach made the project viable
Chapman Freeborn credit the success of this recent project to their global reach. The company had just 48 hours to co-ordinate the project. This is no easy feat, particularly given the small size of the Gan International Airport.
Maximus Air provided the freight cargo, allowing Chapman Freeborn to save costs by eliminating the need for the smaller IL-76 planes. After its success, it's likely more similar projects will be carried out in future.
Private aviation is continuously developing and improving. This latest mission to get an MRI machine to the Maldives shows just how crucial the private aviation sector can be. The careful planning and attention to detail provided by Chapman Freeborn and Maximus Air has enabled patients in the Maldives to receive a better, more convenient standard of care.