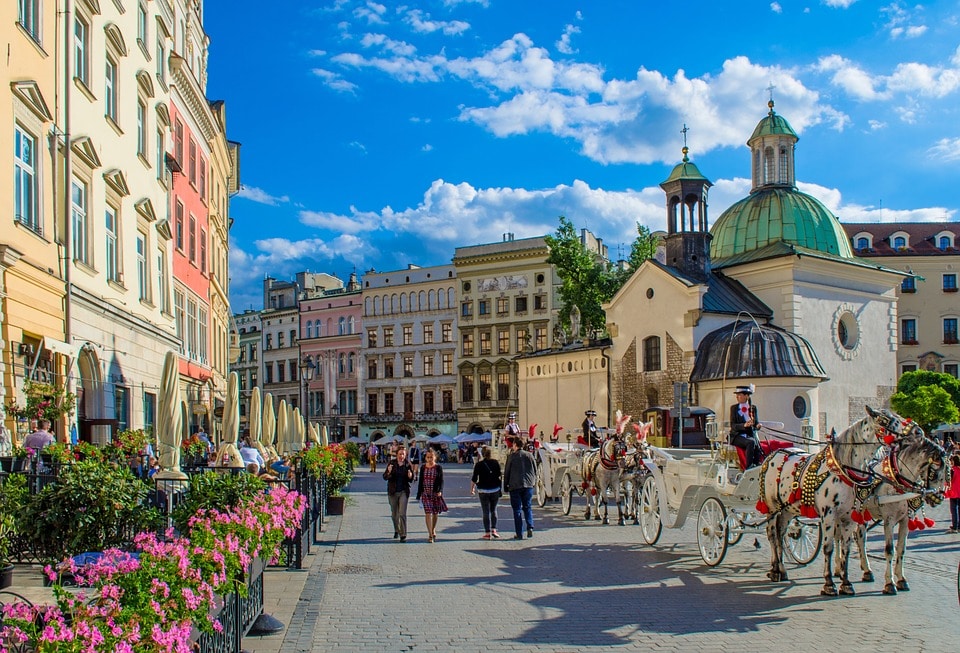 Wizz Air today announced that it will massively expand its Polish operations, basing 4 new aircraft in Poland. From summer 2020 WIZZ will launch 15 new attractive routes from Gdansk, Krakow and Warsaw as well as increase weekly frequencies on the most popular services, adding a total of 24 incremental weekly flights to its Polish schedule.
New Routes:
WARSAW – BOLOGNA
WARSAW – TENERIFE
WARSAW – MADRID
WARSAW – TURKU
GDANSK – BARI
KRAKOW – TRONDHEIM
KRAKOW – VERONA
KRAKOW – BARCELONA
KRAKOW – BERGEN
KRAKOW – MILAN
KRAKOW – BOLOGNA
KRAKOW – HAUGESUND
KRAKOW – STAVANGER
KRAKOW – LONDON GATWICK
KRAKOW – TROMSO
Expanding its operations, Wizz Air creates over 160 additional direct jobs and will have a team of over 1100 dedicated crew based in Poland.
Wizz Air's commitment to Polish customers is underlined by the strong growth at its other seven Polish airports as well. With a network of 193 services, WIZZ will have a total of 13 million seats on sale on its Polish routes in 2020, which represents 20% growth year over year. WIZZ's Polish operations do not only provide affordable access at WIZZ's lowest fares between Poland and the rest of Europe, but also stimulate the local job market in aviation and tourism sectors, supporting more than 8200 jobs this year in associated industries throughout the country.
With the latest expansion of its Polish fleet, Wizz Air will have 30 based aircraft in Poland employing more than nearly 1300 customer-oriented crew, who deliver excellent service on each WIZZ flight. Wizz Air now offers 193 routes to 28 countries from nine Polish airports.