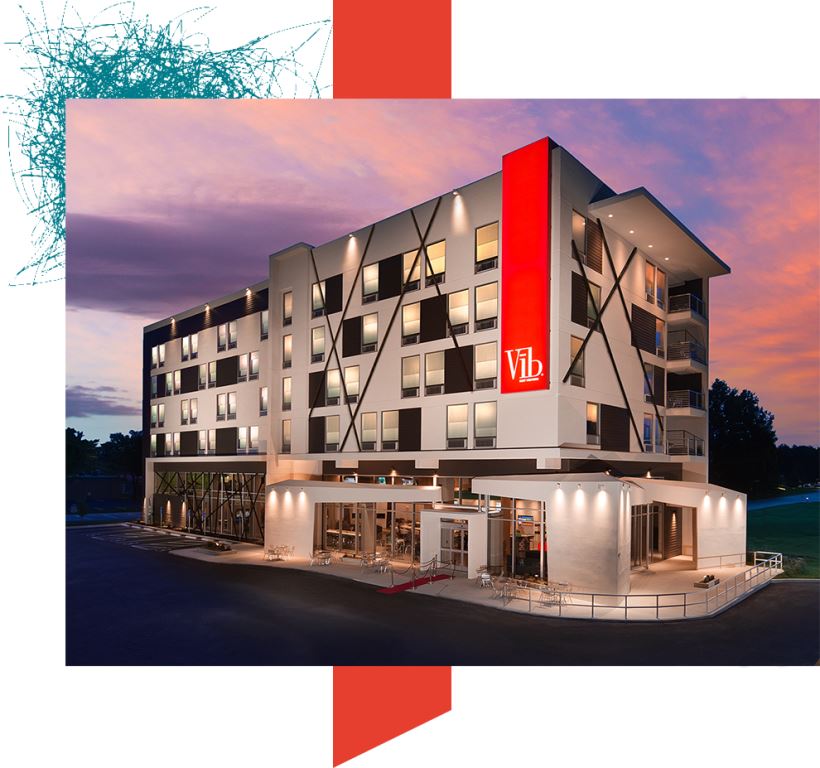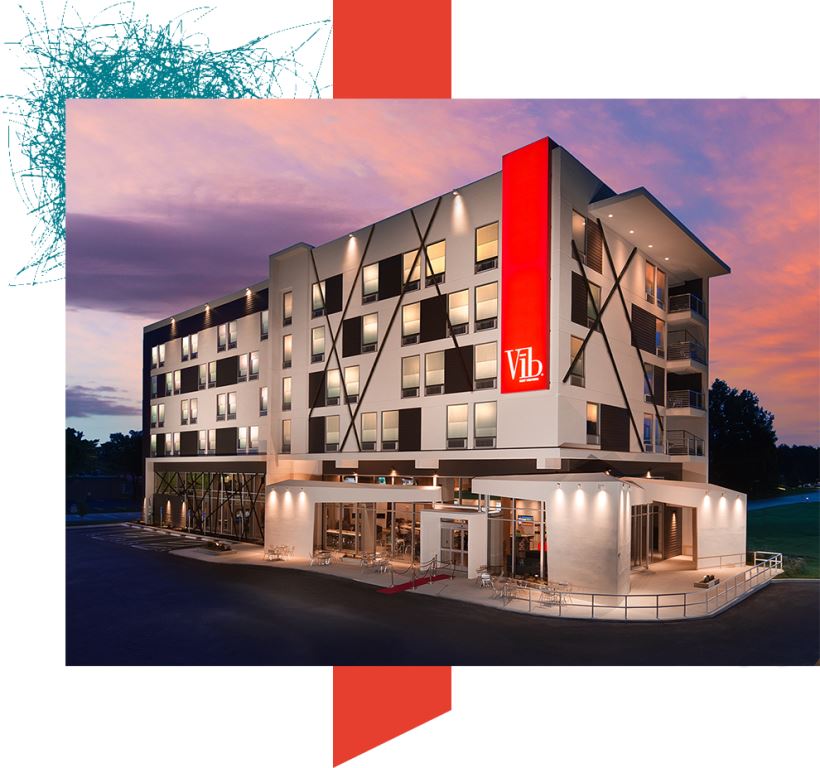 Best Western® Hotels & Resorts (BWHR) celebrated the upcoming arrival of its urban, upscale boutique brand, Vīb, with a groundbreaking ceremony in Denver yesterday. Vīb currently boasts 16 properties in the North America pipeline, and Vīb Denver will be joining locations in Springfield, Missouri; Bangkok, Thailand and Antalya, Turkey.
Located at 3560 Brighton Boulevard, the 140-room Vīb Denver will be an optimal spot for travelers looking to explore the newly industrialized area. Nicknamed "RiNo," the trendy River North Art District has seen tremendous growth in recent years as technology and start-up companies continually move into the area. The district is known for its colorful "crush wall" murals and converted industrial warehouses, emerging as a popular tourist destination filled with new restaurants, art galleries and hip concert venues including Mission Ballroom.
"We're excited to bring our distinctive Vīb brand to Denver and join the thriving River North Art District community, where creativity and ingenuity are celebrated around every corner," said Ron Pohl, Senior Vice President and Chief Operations Officer for BWHR. "We are confident that Vīb will be a great fit in this incredible area."
Every Vīb® hotel is a tribute to customization. It's where travelers can be themselves at work or at play, and an individualistic mindset is given center stage. Every hotel highlights local sites and local flare through media walls that electrify artistic expression. Each hotel boasts open spaces with versatile furniture that creates flexibility for diverse business and social events.
"We are thrilled to begin construction on our Vīb hotel. This brand will fit perfectly with the pulse of the neighborhood and really shares RiNo's edgy energy," said Jennifer Gipfert, Owner of TWC Management, LLC. "We look forward to providing unparalleled service, social engagement, and technology integration as we welcome guests to our new hotel."
Anticipated to open in December 2020, the RiNo Vib will offer additional amenities such as 2,000 square feet of conference space, a state-of-the-art fitness center with interactive workouts, and partially enclosed rooftop bar offering breathtaking views of the Rocky Mountains and Denver's city skyline. Local, thoughtfully-sourced fresh food and beverage options will make this hotel a social destination for guests and locals alike.
"Designed with a focus on tech-centric social spaces, Vīb signals that BWHR is a future-minded brand that understands the evolving needs of the modern traveler," said Brad LeBlanc, Senior Vice President and Chief Development Officer for BWHR. "Vīb Denver will enrich the community with a modern escape from the hustle of today's traveler's uncommon lifestyle."