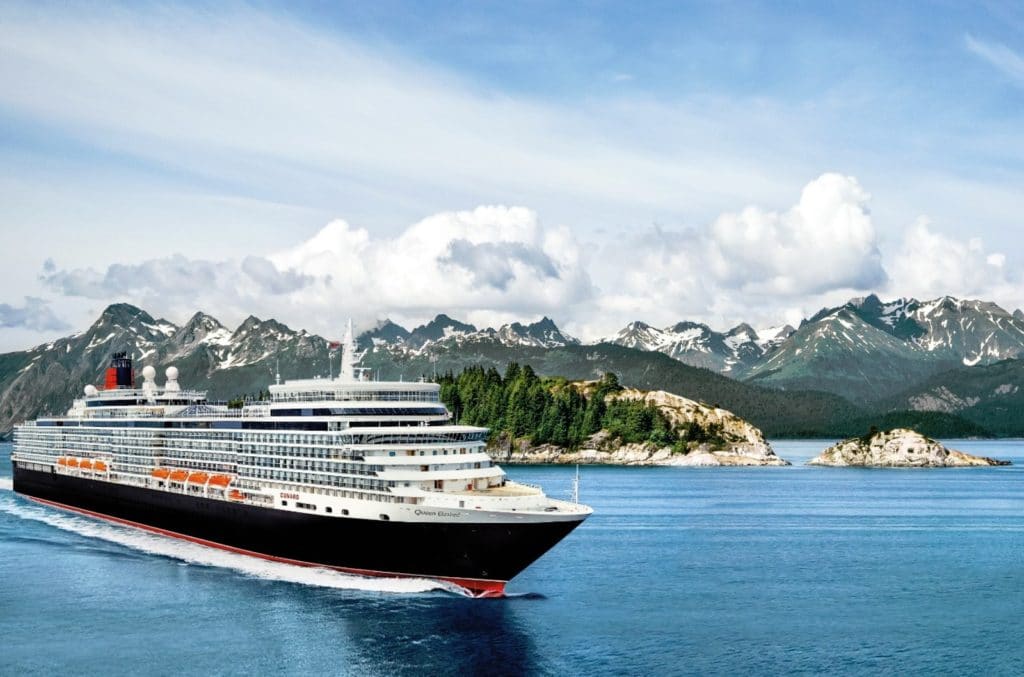 This week, August 18-24, Cunard's luxury ocean liner Queen Mary 2 will provide the setting for a new film by Oscar® winning filmmaker Steven Soderbergh ("Oceans 11," "Traffic" and "Behind the Candelabra") with an Oscar® and Emmy® award-winning cast and crew.
The movie, "Let Them All Talk" (a working title) is being filmed on Cunard's flagship Queen Mary 2 on her iconic seven-day Transatlantic Crossing from New York to Southampton. HBO Max has acquired rights to the film and stars Meryl Streep, Candice Bergen, Gemma Chan, Lucas Hedges and Dianne Wiest. Gregory Jacobs is producing, with Ken Meyerand Joseph Malloch executive producing.
For onboard movie buffs, Queen Mary 2 guests will have the exciting opportunity to appear in the film as extras.
"It's thrilling to have Steven Soderbergh and his stellar cast filming their new movie on our flagship Queen Mary 2," said Josh Leibowitz, SVP Cunard North America. "Our guests will have a rare opportunity to be part of a major Hollywoodfeature film, and join Cunard's rich legacy with the entertainment industry."
Cunard has a long history of hosting stars of stage and screen onboard their iconic ships. Luminaries such as Elizabeth Taylor, Rita Hayworth, Wes Anderson, and Tilda Swinton have all sailed with the line. Sting performed a set in Queen Mary 2's Royal Court Theatre; Ed Sheeran wrote part of his last album on a Crossing; and Francis Ford Coppola sailed recently to work on his book while at sea. In December 2017, Queen Mary 2 hosted the first ever major movie premiere with the star-studded event for 20th Century Fox's "The Greatest Showman" starring Hugh Jackman, Michelle Williams, Zac Efron, Rebecca Ferguson, and Zendaya.