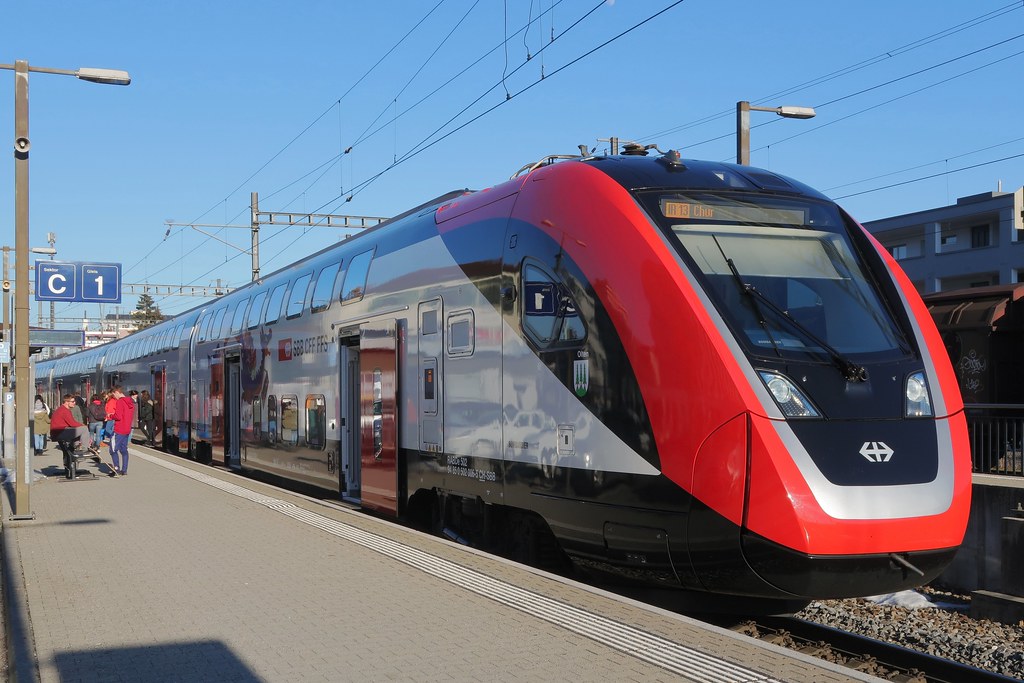 In a joint statement of intent entitled "Chance Ceneri 2020", the three railway CEOs from DB, SBB and FS Italiane – Richard Lutz, Andreas Meyer and Gianfranco Battisti – agreed to join forces to take a quantum leap in European mobility. The goals are quicker and more frequent services for freight and passengers, improved punctuality and simpler purchase of international tickets.
With the placing in service of the Ceneri Base Tunnel (CBT) in December 2020, the New Rail Link through the Alps (NRLA) will be complete. A flat route through the Alps will become a reality and enable a quantum leap in European mobility. Andreas Meyer, CEO of SBB, explains: "We not only want to put a tunnel into operation but also shorten travel times for freight and passengers and increase capacity and punctuality".
"Chance Ceneri 2020" facilitates an overall perspective of the improvements for international passenger and freight services and contains ambitious goals. In a joint statement, the three heads of rail Richard Lutz (DB), Andreas Meyer (SBB) and Gianfranco Battisti (FS) declared their intention to take the necessary steps.
"The completion of the NRLA is the next milestone for the Rhine-Alpine corridor from Rotterdam and Antwerp to Genoa. This is another improvement for our customers," says Richard Lutz, chairman of DB. This strengthened cooperation is an important contribution that enables a quantum leap in European mobility with a flat route on the Rhine-Alpine corridor.
"The group FS Italiane played an active and important part in the realisation of the rail corridor Rotterdam–Genoa," underlined Gianfranco Battisti, chairman and director of FS Italiane. "Now Terzo Valico in Italy becomes the most important project on the north-south axis. Thereby, the Genovese port becomes Europe's southern gate for freight from all over the world, 70 percent of which is transported by sea", Battisti added.
By signing the joint statement "Chance Ceneri 2020", the three partners are affirming their commitment to further strengthen international rail-freight traffic.