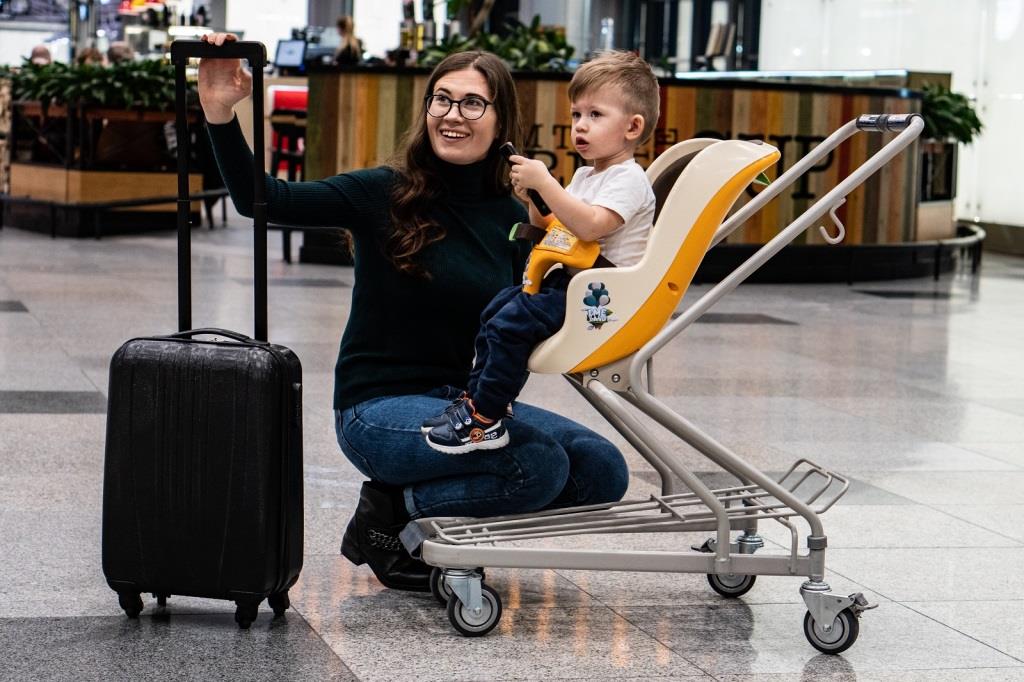 Moscow Domodedovo Airport is developing family services to simplify the security process for passengers with children creating seamless traveling experience.
The project has introduced free baby strollers at the air hub. The pickup points are located in the international departures zone as well as in the nursing room on the terminal's second floor. In the near future, the new service will be available in the domestic departures zone.
The stroller rental is free and for children of up to three years. The strollers are easy and safe to use and have robust construction.
"Moscow Domodedovo Airport has launched new initiatives to ensure seamless traveling experience for passengers with children. We are confident that these services will be in high demand. In H1 2019, the air hub served over 1.5 million children", said Moscow Domodedovo Airport PR Director Daria Korshunova.
Within the frameworks of family services development, we plan on creating a priority lane for passengers with children and pregnant women. These new measures will speed up preflight screening procedures.
In 2018 passengers with children amounted to 8.4% of Moscow Domodedovo traffic. There are six playing rooms in the terminal working round the clock as well as 23 nursing rooms.