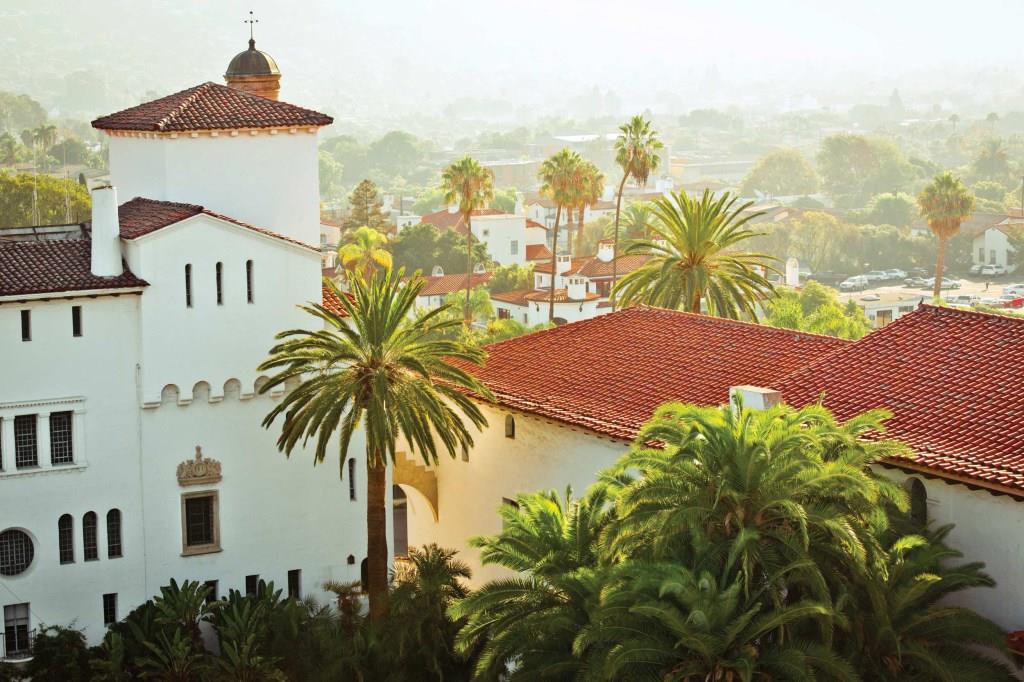 Hyatt Place Santa Barbara is officially open. The new hotel features the Hyatt Place brand's intuitive design, casual atmosphere and practical amenities, such as free Wi-Fi and 24-hour food offerings. The hotel is owned and operated by Paradigm Hotels Group.
Hyatt Place Santa Barbara is in close proximity to a number of area attractions, including the Pacific Ocean's sandy beaches; University of California, Santa Barbara; Mission Santa Barbara; and Santa Barbara Harbor; as well as many shopping boutiques and beachfront restaurants.
"As Santa Barbara continues to grow and thrive economically, we are excited to add to the momentum by welcoming the first Hyatt Place hotel to the area," said General Manager Misty Schmidt. "With our smartly designed social spaces and guestrooms with separate work and sleep areas, our multitasking guests can easily accomplish what they need to do while on the road."
Hyatt Place Santa Barbara offers:
88 spacious guestrooms with separate spaces to sleep, work and play, as well as a Cozy Corner sofa-sleeper
Free Wi-Fi throughout hotel and guestrooms
Gallery Kitchen Breakfast, a hot breakfast available daily in the Gallery Kitchen, features hot breakfast items, fresh fruit, steel cut oatmeal, Greek yogurt, and more
24/7 Gallery Menu & Market serving freshly prepared meals anytime, day or night and perfectly packaged sandwiches and salads
Coffee to Cocktails Bar featuring specialty coffees and premium beers, as well as wines and cocktails
Odds & Ends program for forgotten items that guests can buy, borrow or enjoy for free
Meetings Space will offer a 300 square feet Boardroom with seating to accommodate up to 12 people.
24-hour Gym featuring cardio equipment with LCD touchscreens and free ear buds
HYATT PLACE SANTA BARBARA LEADERSHIP
Hyatt Place Santa Barbara is under the leadership of General Manager Misty Schmidt. In her role, Schmidt is directly responsible for managing the day-to-day operations of the hotel, including overseeing the hotel's 22 associates and ensuring guests encounter the thoughtful service for which the Hyatt Place brand is known.