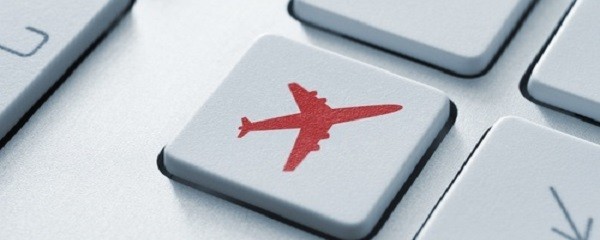 The travel market is changing: technology and connectivity are transforming the industry. Between now and 2025, the Asia Pacific travel market will continue to outgrow the rest of the world. In an era where consumers are seeking the best customer experience possible, the time has come to rewire retail travel agencies so they can provide a 360-degree experience to explorers worldwide.
So how exactly can these agencies inspire travelers? How can they empower their employees and what are the key technologies they should be focusing on? These are some of the questions we set out to answer in our latest research report: 'Digitize the predictable, humanize the experiential'.
The report delves deeper into three steps to consider in the transformation of customer experience using technologies:
Ensure the adoption of new technologies is fully aligned with business strategy.
Empower human resources to drive a better integration with technologies.
Have the right technology partner on the journey of transformation
The report also outlines that there are four generations of travelers: Generation Z, Millennials, Generation X and Baby Boomers. Although this won't come as a surprise, what I find fascinating is the diversity associated to each group. The fact of the matter is: with varied demography come varied travel trends. Take millennials, they are known for their digital first attitude and crave 'unique' and visually appealing experiences which can then be shared through their social networks. On the other side of the spectrum you'll find baby boomers who place much more value on the human interaction provided by travel agents.
Granted, all of these groups have specific 'character traits' but they are all in the pursuit of experiences. As individuals seek increased personalization, destinations are stepping up their game to meet their needs. The future of travel distribution will be driven by scalability and aggregation of on-demand content and inventory from multiple platforms. Ultimately, this will empower travel agents to create more complete and bespoken itineraries for their customers.
For retail travel agencies to succeed across the region – and beyond – it will be key to provide travelers with the right content through the right channel at the right time. In turn, this will make every engagement point matter for travel agencies, enabling them to deliver an enjoyable customer experience throughout the journey.
We also found that the generation factor notwithstanding, online connectivity and digital technology continue to transform lives. Today's travelers are neither purely online nor offline and there are infinite combinations of both pathways in a traveler journey map – dreaming, planning, booking, preparing, traveling and sharing.
With advances in mobile technology, travel, which was formerly a more linear process, has transformed into a fluid and more spontaneous act. Regardless of its complexity, travelers are seeking the best customer experience that combines online and offline and for that to happen, technology and human touchpoints must integrate well to deliver a frictionless experience.
Ultimately, for retail travel agencies to deliver a world-class customer experience that evolves with consumer trends and needs they must ensure they embrace new technologies and choose the right technology partner. Combined with the human touch and a good mix of online and offline, there's no predicting what these agencies can achieve in just a few years' time!