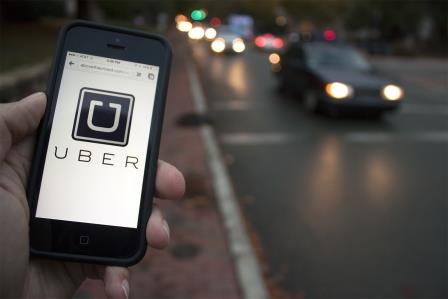 Less than a year ago, Uber launched Uber Pro as a pilot in eight cities, and expanded it to over thirty U.S. cities and internationally to countries like India, Brazil, France and Mexico. Today, Uber is taking another big step: recognizing drivers for their quality and commitment by bringing our one-of-a-kind program to every U.S. city in which Uber operates. Uber is also expanding Uber Pro to Australia, New Zealand and Canada.
Those already participating in Uber Pro have told Uber how much they value saving extra on the road, and how proud they are when achieving their next status tier. Thousands more are taking advantage of numerous Uber Pro rewards, the most popular of which include 100% tuition coverage at ASU online, the ability to see the duration of a trip in advance, and faster pickups at airports.
Millions of drivers around the world choose Uber's platform to access and participate in independent work. They've shared how they earn on the side or to support their families. In other cases, they drive to pursue their long-term ambitions. To support them, Uber Pro includes 100% tuition coverage at Arizona State University toward a four-year degree or Continuing & Professional Education courses in Entrepreneurship and English language learning–now available to 250,000 eligible U.S. Gold, Diamond, and Platinum-status drivers (or their family members) and counting.
Today's expansion also follows additional Uber Pro initiatives to reward eligible drivers for their quality and commitment. Uber recently launched our Summer of Rewards program, which gives eligible drivers extra cashback when they use their Uber Visa Debit Card to buy gas.
Uber also expanded its partnership with Fair, who is offering Fair Credits to eligible Uber Pro drivers that can be applied to the cost of a Fair car payment. Fair Credit amounts increase based on the driver's Uber Pro tier: Gold, Platinum, and Diamond.
By providing Uber Pro's rewards to more drivers, Uber is committed to helping them make progress toward their goals–on and off the road.