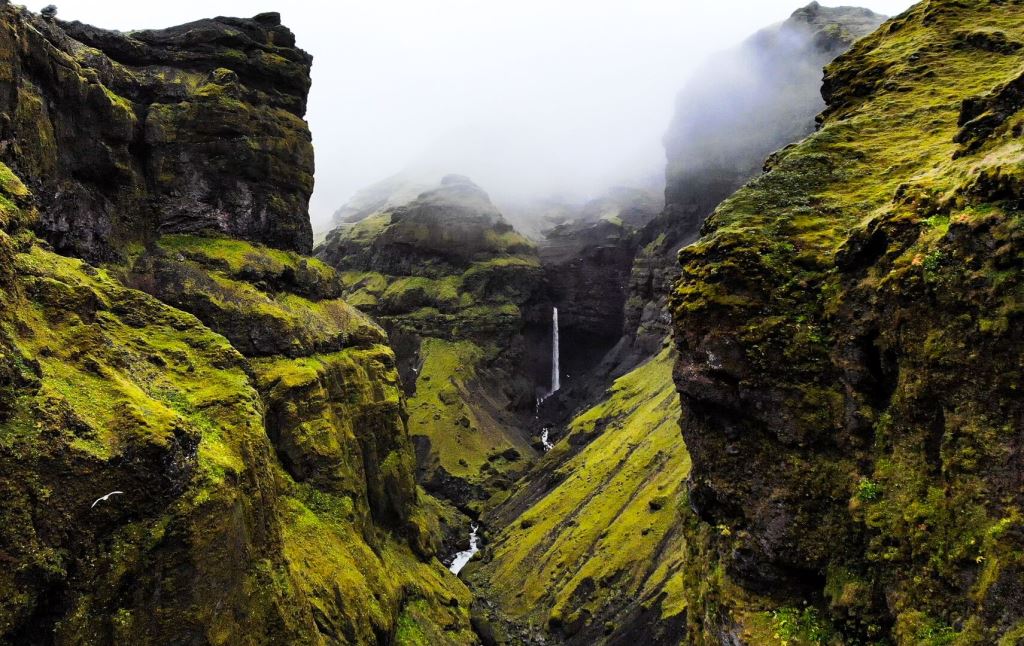 July 2019 sets a milestone as Vatnajökull National Park becomes the third site in Iceland to join the UNESCO World Heritage List. Along with Þingvellir National Park and the volcanic island of Surtsey, this latest addition now accounts for more than 14% of Iceland's territory being a part of the World Heritage List.
Vatnajökull National Park is 14,701 square kilometers of unique landscapes featuring breathtaking natural phenomena. The vastness of the biggest ice cap in Iceland – Vatnajökull glacier – dominates the national park and offers unparalleled panoramas of glacier tongues, glacial lagoons and icy peaks. When the volcanoes hiding under the ice wake up, it's a show of its own.
Shaped by the mighty forces of the Icelandic nature, the area offers opportunities to explore the greatness of the Icelandic highlands, plus some of the newest lava formations, monumental mountains, thundering waterfalls and iconic canyons. Stretching from the southeastern shores, the national park reaches all the way to the north of the country.
Locals and tourists have been attracted to this natural reserve throughout the years – it's not a coincidence that one of our special livery aircraft depicts Vatnajökull glacier. In celebration of its 80th anniversary, Icelandair commissioned a flying glacier – a tribute to the beauty and grandeur of the Vatnajökull glacier. Using the technique of airbrushing it took a total of 24 days for a team of 25 to spraypaint by hand the image of the glacier, and the results are something to behold.