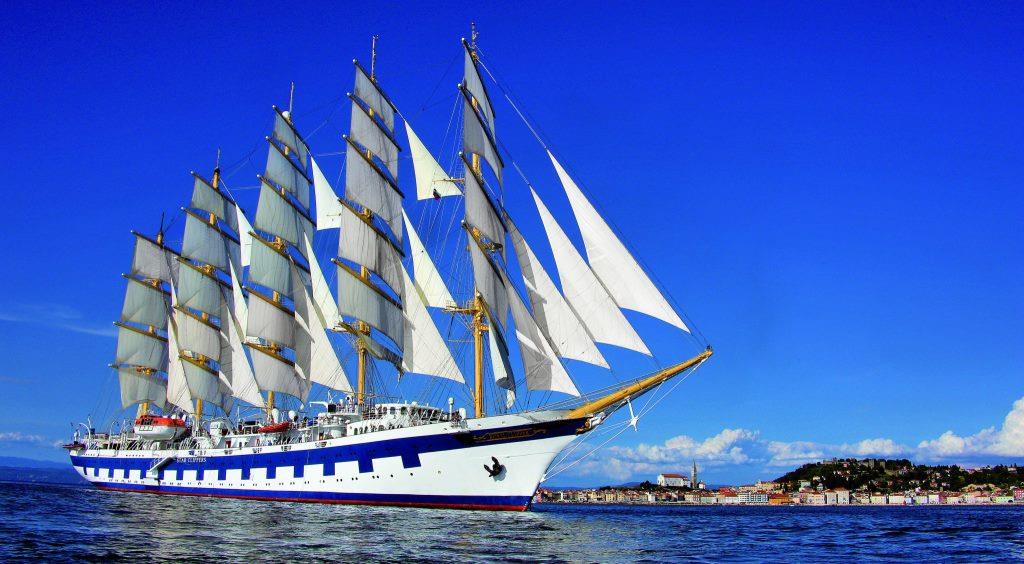 Star Clippers has an early booking discount of 20% off three of its Trans-Atlantic sailings for bookings made by 31st January 2020, saving up to £597pp. The sailings offer the opportunity to spend up to 16 nights at sea on board two of the world's most magnificent full-rigged clippers, voyaging the open ocean between Europe and the Caribbean.
Without the distractions of shore excursions and regular port calls guests on board can savour long days with just the sea, the sky and the workings of the ship, relaxing far from the stress of the world.
Daytime activities include lectures and presentations about the ships, the chance to climb 45' to the first crow's nest for a true birds-eye view of the ocean and the decks, knot-tying, rope pulling and learning navigational skills.
At night unpolluted skies in the midst of the ocean give clear views of the constellations, enabling guests to star gaze from the teak decks and sleep with just the sound of the ocean lapping the flanks of the ship and the wind in the sails.
Early booking savings of up to £549 per person bring the fare down from just £1391pp for a 15 day sailing on board Star Flyer from Lisbon to Philipsburg, St. Maarten, calling into Las Palmas and San Sebastian enroute, departing on 20th November 2020.
On 4th April 2020 the flagship Royal Clipper relocates from Barbados to the Mediterranean, stopping at the Azores, and a 16 night sailing costs from £2049pp, saving up to £564pp (only higher grade cabins now remain). The third Trans-Atlantic sailing in 2020 is when Royal Clipper returns to the Caribbean, departing from Lisbon on 22nd October, when a 16 night sailing costs from £1522pp, saving up to £597pp.
All prices include breakfast, buffet style lunch, silver service dinner, snacks, tea and coffee and port charges.