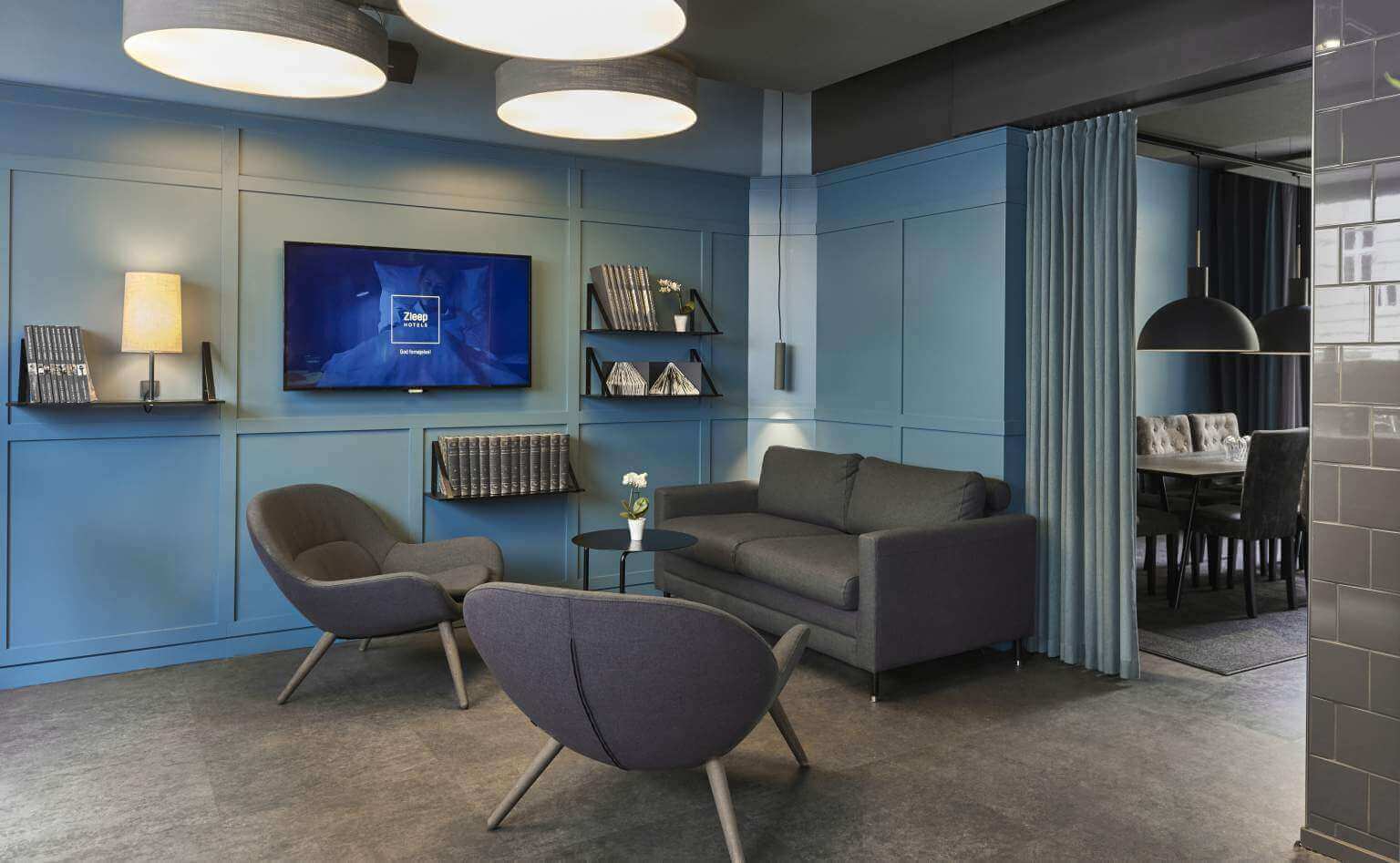 In June 2018, the first sod was cut. The sod for a brand-new hotel with an excellent location in the district of Skejby in northern Aarhus. Today, a year later, the Danish hotel chain, Zleep Hotels, can finally open the doors to the chain's 12th hotel.
Hotel in Scandinavian design
Good service, quality and design are the pillars of Zleep Hotels. The Danish hotel chain, which over the years has evolved from being an economy hotel to a selected-service hotel with a focus on Scandinavian design and quality, can for the first time today proudly present the beautiful, new hotel:
"Zleep is based on simplicity, as is the design style, combining natural, raw materials with warm, cozy lighting. The functional design and the vibrant atmosphere of the lounge create a room with space for socializing and 'hygge'. The new Zleep hotel in Skejby is the epitome of this beautiful, Scandinavian design style, and we look very much forward to displaying it", says Sebina Christiansen, Project Coordinator at Zleep Hotels.
Aarhus – a city in growth
With a location close to both the highway and the light rail, the hotel is expected to attract both the business and tourist segment and in a dynamic business area such as Skejby, where new companies are constantly sprouting, the need for a Zleep hotel is great:
"Everyone has worked hard to get ready for the opening day, and it is a great pleasure to finally be able to invite guests inside. Skejby is an exciting location for Zleep, as both corporate customers and tourists easily can get to and from the hotel. At the moment, there is enormous growth in Aarhus, thus creating a need for another Zleep hotel," says Peter Haaber, CEO at Zleep Hotels.
Zleep Hotel Aarhus North is built in collaboration with NCC as a sustainable hotel project. The owner of the property is Pension Danmark. The hotel, which has 100 rooms spread over two floors, becomes the second Zleep hotel in Aarhus. In the southern end of the city, more precisely on Viby square, is already Zleep Hotel Aarhus South.