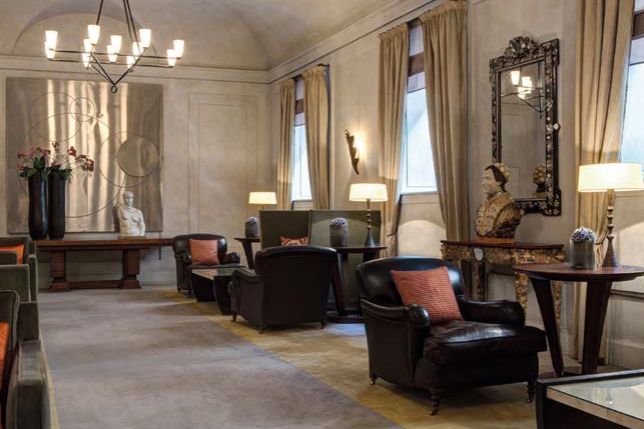 As British hoteliers with a commitment to preserving and promoting heritage, Rocco Forte Hotels has announced an important partnership with Sotheby's to deliver a landmark exhibition bringing some of Britain's finest treasures across the Atlantic for the very first time.
Sotheby's will be unveiling their new Manhattan galleries by presenting the most elegant "Treasures from Chatsworth" exhibition, a natural step for the prestigious auction house following their award-winning 2016 film series about Chatsworth's Devonshire collection.
Carefully curated over four centuries by 16 generations, Chatsworth's treasures are quite unique in the world of art and known through the ages to be innovative and at the forefront of movements, trends and techniques. Thousands of invaluable artworks, furnishings and ornamental objects form an outstanding collection taking visitors on a breath-taking artistic journey starting from the 16th century to the modern day.
Sir Rocco Forte, founder and chairman of Rocco Forte Hotels, commented on the partnership: "Chatsworth, with all its treasures, is one of the greatest stately houses of
England. The Devonshire family has always been innovative and original in making it one of the most in demand attractions in the UK. Their attention to detail and pursuit of excellence links very strongly to our approach in running hotels. We are both family businesses with family values."
Launching with an elegant event on June 28th, the opening will be attended by the Duke and Duchess of Devonshire, Sotheby's preferred members, and Charles Forte.
On display from June 28th until 18 September 18th at Sotheby's New York galleries, Treasures from Chatsworth will showcase 45 of the collection's most important pieces in settings by David Korins, the famed set designer. The exhibition will be a transportive experience into the fabled stately seat of the Duke of Devonshire, highlighting the extraordinary art and harnessing new interactive technology to bring the architecture and surrounding grounds to life.
Sotheby's is one of the oldest auction houses in the world, connecting collectors with world-class art since opening in London in 1744. Sir Rocco Forte and Olga Polizzi, Director of Design for Rocco Forte Hotels, share Sotheby's values as they endeavour to make every Rocco Forte Hotel a showcase of beautiful art and antiques for the world to enjoy.