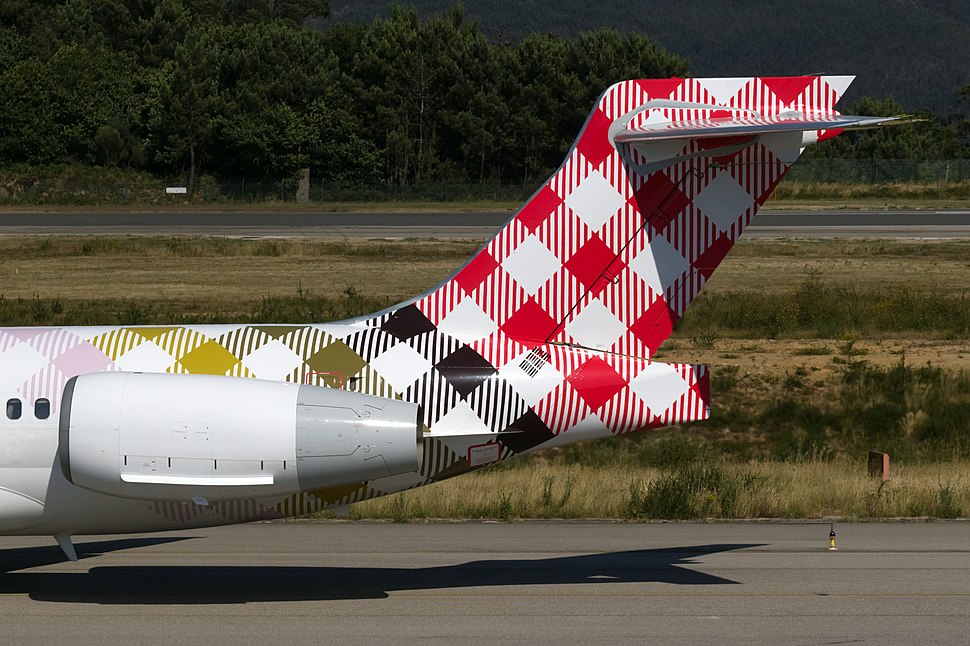 Volotea has inaugurated this morning its twelfth base, in Athens, where a Boeing 717 will be permanently based, and 30 local jobs are created.
Volotea has inaugurated today the launch of its twelfth base in Athens. The airline will base an aircraft in Athens airport to allow a significant increase in routes and frequencies. The event, presented by Carlos Muñoz, Founder and CEO, has been hosted by Yiannis Paraschis, Athens International Airport's CEO.
Since Volotea started operating in Athens in 2015, Volotea has carried over 200,000 passengers, increasing its number of customers year-on-year. In 2017, the airline has carried 108,000 passengers from Athens, up by 78% in comparison to the previous year and achieving an average 88% seat load.
For 2018, Volotea will offer 337,000 seats, increasing its capacity by 173%. The airline will operate two new routes to Verona (starting on May 31st 2018) and Heraklion (started on April 26th 2018). Heraklion is operating daily, like the flights to Mykonos and Santorini.
Both new routes are adding up to the other destinations that Volotea already serves in Athens, for a new total of eight. Volotea flies to five destinations in Italy (Venice, Bari, Genoa, Palermo and from this month onwards also Verona) and to three domestic routes (Santorini, Mykonos and Heraklion).
"We are proud and excited to launch Athens base today. The warm welcome from local customers and the excellent collaboration with the airport are two critical factors behind our decision to open a base in Athens. Greece has been a strategic market for Volotea since our launch, connecting it with our other key markets of France and Italy, and now domestically."
"We think that, on top our competitive prices, the Athens public will appreciate the Volotea experience in comfortable Boeing 717s, with Greek local staff, and from Athens main terminal", said Carlos Muñoz, Founder and CEO of Volotea.
On the occasion of Volotea's launch of base in Athens,Yiannis Paraschis, the CEO of Athens International Airport, stressed: "Volotea's decision to keep growing in Athens by launching a base at our airport is extremely important news! This development enhances Athens' connectivity and offers passengers a wide range of traveling options both in the international, as well as in the domestic sector. We wish all the best to our airline partner and we remain committed towards supporting Volotea's future developmental plans out of Athens".
Today, Volotea has published a special promotion on its website in which passengers are able to buy tickets from €9 during 48 hours to fly to both new destinations.
Volotea's Growth
Volotea has carried 15 million passengers since its first flight in 2012 and more than 4.8 million in 2017.
In 2018, Volotea has opened 58 new routes to serve a lineup of 293 routes, operating flights to 78 mid and small-sized European cities in 13 countries: France, Italy, Spain, Germany, Greece, Croatia, the Czech Republic, Albania, Portugal, Malta, Austria, Ireland and Luxembourg. The airline expects to carry between 5.7m and 6.0 passengers in 2018.
Volotea has currently twelve bases: Venice, Nantes, Bordeaux, Palermo, Strasbourg, Asturias, Verona, Toulouse, Genoa, Bilbao, Marseille and Athens, opened today, May 3rd 2018.
Volotea headcount is 875 employees and will also create another 250 new jobs in 2018 to capitalize its growth in activity.
In 2018, Volotea operates its network with 32 aircraft, Boeing 717s and Airbus A319s. Both models are recognized for their comfort and reliability, with Volotea offering reclining seats which are 5% wider than the average in airlines.
The Airbus A319 is the aircraft model selected for its future growth and will allow the company to increase its passenger capacity by 20% to 150 seats and to serve longer routes.
The airline has been selected by TripAdvisor Travellers' Choice 2017 as the best airline based in France, Italy and Spain in the "Europe Regional and Low Cost" category.