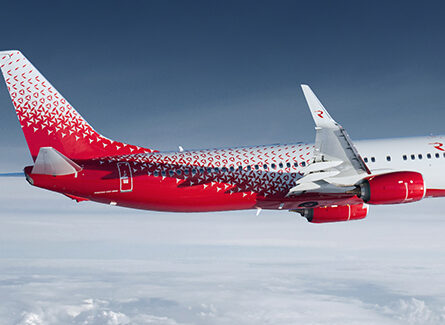 Aeroflot constantly develops its price policy for maximum passenger convenience. Thus, in April, a new tariff group – «Light» – was introduced on several medium-haul routes of Rossiya Airlines. The analysis of the results of the first stage of the project showed a steady passenger demand for hand-baggage-only tariffs, the advantage of which is a lower price as compared to baggage fares.
«We will continue to offer the best rates to those who want to travel light and inexpensive, and to those who care about the premium level of services,» said Andrey Chikhanchin, Deputy CEO for commerce and finance of Aeroflot PJSC.
Passengers of Economy class can chose between the tariff, which includes one baggage piece, and the hand-baggage-only fare, in fact refusing to pay for the transportation of checked baggage. Thus, flights will become even more accessible for passengers traveling with Rossiya. The hand-baggage-only fare is the opportunity to travel light at a reasonable price throughout the wide network of Aeroflot Group. If necessary, the passenger will be able to pay for the transportation of checked baggage in advance.