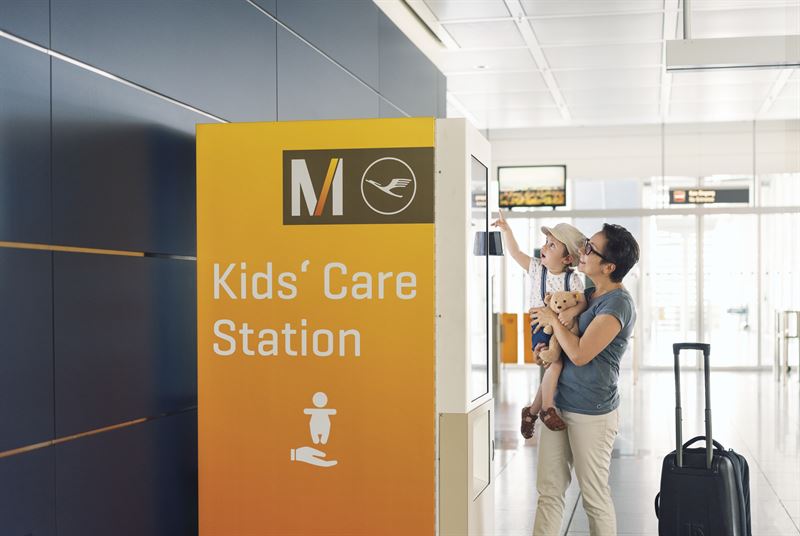 Munich Airport has launched a brand-new service for families travelling with babies and toddlers in Terminal 2.
For situations where families need diapers, baby food or snacks quickly, the new Kids' Care Station in Terminal 2 near Gate G32 now offers a convenient, 24/7 solution. The innovative vending station in the secure area offers an assortment of items to save the day when travelling with little ones.
The concept is presented by foodji, a Munich-based start-up known for its pick-up stations providing healthy meals from regional suppliers. Three foodji stations are already located in Terminal 2 (at Gates G06 and G34) and the satellite building (Gate K09), offering passengers easy access to fresh snacks such as salads and smoothies.