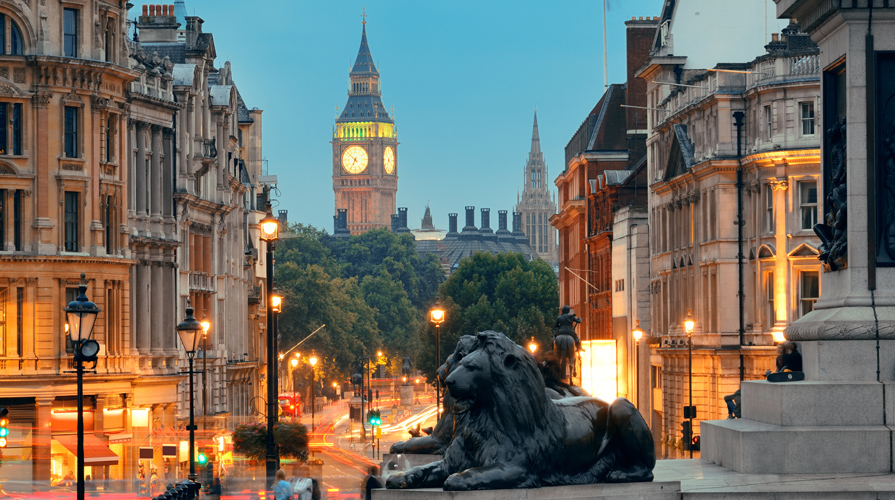 London is the top destination for international tech companies looking to expand or setup an operation outside of their own country, according to data published today, the first day of London Tech Week 2019, by London & Partners, the Mayor of London's inward investment agency.
According to the latest figures available, London is a leading global hub for technology and innovation, attracting more foreign direct investment (FDI) projects from overseas tech companies than any other city in the last 12 months. In the past year alone, 91 international tech firms chose to expand or setup an operation in the UK capital with total investments worth £864m – more than the number of new tech investment projects in the likes of Singapore (79), Paris (46) and New York (32)1.
Since the creation of the 'Tech City' project in 2008, London has cemented its position as a global super hub for international tech talent and investment, with the research revealing that over the past 10 years, London has received 916 tech FDI projects – again more than any other tech city globally. In total, global tech investment projects in the last ten years were worth over £9.5bn to the city's economy, creating over 27,600 jobs.
London's attractiveness as a top destination to grow and scale an international tech company was further boosted by the news that the city's tech firms received £2.56bn in venture capital funding in the first half of 2019, representing a record when compared with the first six months of any other year previously.
The findings from PitchBook also demonstrate London's strength as Europe's largest tech hub, with the research showing that the UK capital continues to top the chart for VC investment into Europe. So far in 2019, London's tech sector has seen significantly more tech investment than the likes of Paris (£990m), Berlin (£1.09bn) and Stockholm (£140m).
Some of the largest investment deals in the first half of this year include the £441m Series G funding round for London-based ecommerce food delivery giant, Deliveroo, and the £176m investment into online payments firm, Checkout.com, making it the largest European Series A funding round ever.
Global investors have shown a strong appetite for London's fintech companies in 2019, with major funding rounds for some of the city's hottest financial technology start-ups including: GoCardless (£57.91m), Starling Bank (£75m) and Onfido (50m). Meanwhile, London headquartered international money transfer firm, TransferWise, became Europe's most valuable fintech company following a £223m investment last month.
Further analysis of London & Partners' foreign direct investment data shows that London is the top global destination for American tech companies looking to expand outside the United States. In the past ten years, London has seen 516 foreign direct investment projects from the USA, worth £5.39bn and creating over 16,800 jobs.
A number of the world's largest technology companies have made long term expansion announcements and investments into London during in recent years including:
Apple is set to open a new London campus in 2021 at Battersea Power Station for 1,400 staff
Google will open a new HQ in Kings Cross to house up to 4500 staff
LinkedIn moved into its new UK HQ in Farringdon in January 2019
In April 2019, Spotify announced a new research and innovation hub in London, creating 300 new jobs.
In 2018 Facebook announced it will be leasing 3 new offices in the London Kings cross area to double it headcount in the UK capital with space for up to 6,000 staff. The company also announced it has chosen London as its base to develop Whatsapp payments, hiring an additional 100 people in the UK capital
In 2018, Microsoft announced a $20m investment to open up its 'Reactor' accelerator space in Shoreditch for global start-ups. It will also open its first European flagship retail store in Oxford Circus in July this year
In July 2017 Amazon UK announced they would double the capacity of the London Development Centre from 450 to 900 high tech staff and by the end of the year there would 5,000 corporate roles and R&D roles in London across their London offices including their new UK HQ.
London Tech Week, Europe's largest crowdsourced festival of technology and innovation, will see the city welcome around 55,000 global visitors from over 90 different countries, including 700 trade delegation representatives exploring further investment and expansion opportunities.
This year's festival will also see over 200 events take place across the city with a number of high profile entrepreneurs, investors, policy makers and tech leaders from across the world including: Jack Dorsey, Founder of Twitter and Square; Mayor of London, Sadiq Khan; Cindy Rose, CEO Microsoft UK; Emily Orton, Co-Founder, Darktrace; Taavet Hinrikus, Founder, TransferWise; Will Shu, Co-founder and CEO of Deliveroo; Anne Boden, CEO of Starling Bank; Cal Henderson, CTO and Co-Founder of Slack and Jacqueline de Rojas, President of TechUK.