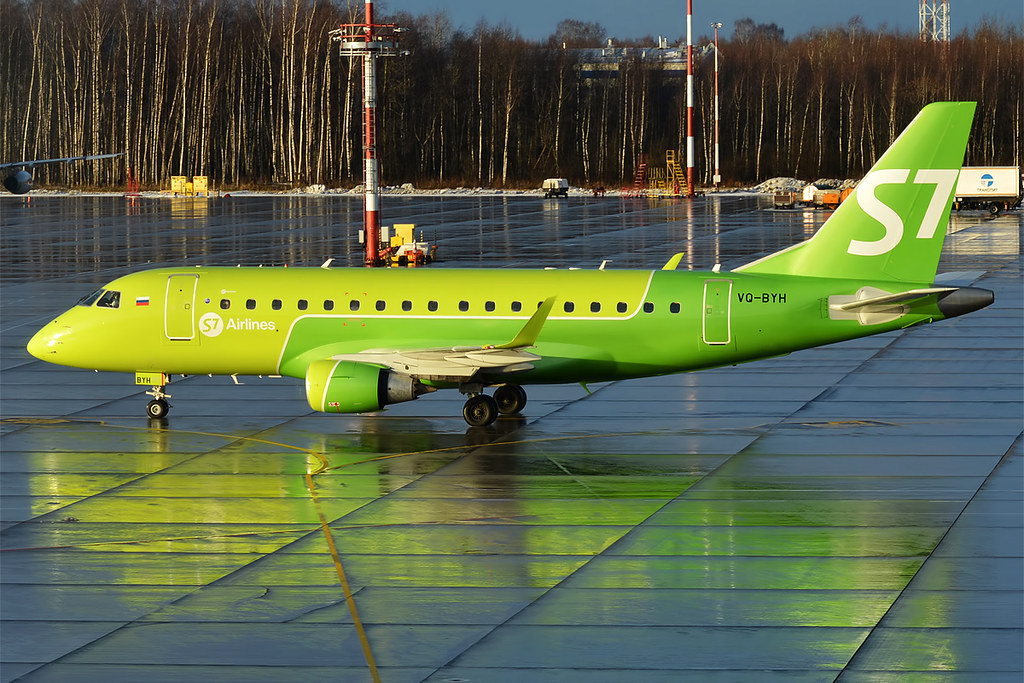 S7 Airlines is offering passengers an opportunity to use in-flight entertainment while on board. The entertainment content is available in test mode on the airline's flights operated on Airbus and Boeing aircraft.
Now, S7 Airlines passengers have an opportunity to watch movies, TV shows, and children's cartoons, listen to music and audio performances, read books, and track their flight on a special map. The system also allows passengers to submit their reviews to S7 Airlines using a feedback form and to view a map of Domodedovo hub airport with information on connecting flights.
Free entertainment content is hosted on a local area network, which can be accessed with any personal electronic device, including a smartphone, a tablet, and a laptop.
"We expect the new service to be popular. The majority of our passengers travel with tablets or smartphones. Now there is no need to download movies or music in advance. All you need to do is connect to the local network and make a choice. Content will be constantly expanded and updated. We plan to introduce access not only to entertainment, but also to educational programs so that time in flight can be used in the most interesting and useful ways," noted Svetlana Kulyukina, the director of the S7 Group's customer experience department.
To access content on the Airbus A320neo and Airbus A321neo aircraft, it will be necessary to download or update the S7 Media app in advance, before the flight. The app is available in the App Store and on Google Play. Once on board, passengers would switch their personal devices to the airplane mode, activate the wireless Wi-Fi connection, and connect to the S7 network. Next, they will open the S7 Media app and follow the instructions.
Passenger seats on the modern aircraft of the Airbus A320neo family in the S7 fleet are equipped with special holders that allow passengers to conveniently adjust their devices to their eye level.
To connect to the system on other Airbus and Boeing aircraft, all that passengers have to do is download or update the S7 Airlines app in advance. Once on board, they switch their devices to the airplane mode, activate the wireless Wi-Fi connection, and connect to the S7 network. When all these steps are completed, passengers would open their browsers and, after being automatically redirected, select the content they wish to view.
Content is broadcast in streaming mode and therefore does not need to be downloaded to the smartphone. Detailed information about how to use the system can always be found in the S7 in-flight magazine.