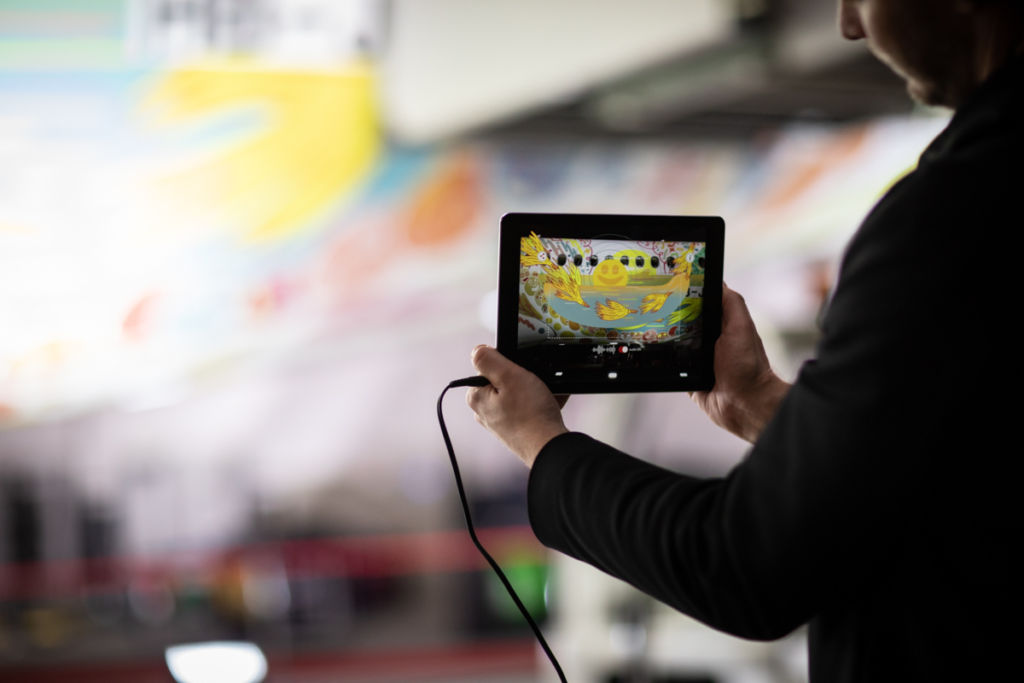 emerging technologies
SWISS has just launched "Avion SWISS", an augmented reality app that enables users to scan and bring to life the various motifs in the special livery that is currently being carried by one of its CS300 aircraft to mark this year's Fête des Vignerons. The app is a first for the company, which has never previously used such technology in its business and promotional activities.
In connection with its commissioning and application of a special aircraft livery to mark this year's Fête des Vignerons in Western Switzerland, Swiss International Air Lines (SWISS) has developed its own augmented reality app. The new facility invites its users to scan the various motifs that make up the special livery, which will then come to life on their smartphone screen accompanied by an explanatory commentary. Augmented reality is a technology which enables virtual elements to be integrated into a real environment. The new app is a first for SWISS; and it's in Geneva that the project has been brought to fruition.
The Avion SWISS app, which can be downloaded free of charge, can be used with the "Fête des Vignerons" brochure which is available on board, with the aircraft's tray tables and on the www.avion-swiss.ch microsite. In developing it, SWISS is offering a fun and original interactive experience to its increasingly tech-connected customers.
The new app can be downloaded from the usual app stores by searching for "Avion SWISS", and can be tried out directly on the https://avion-swiss.ch/en/livery microsite page.