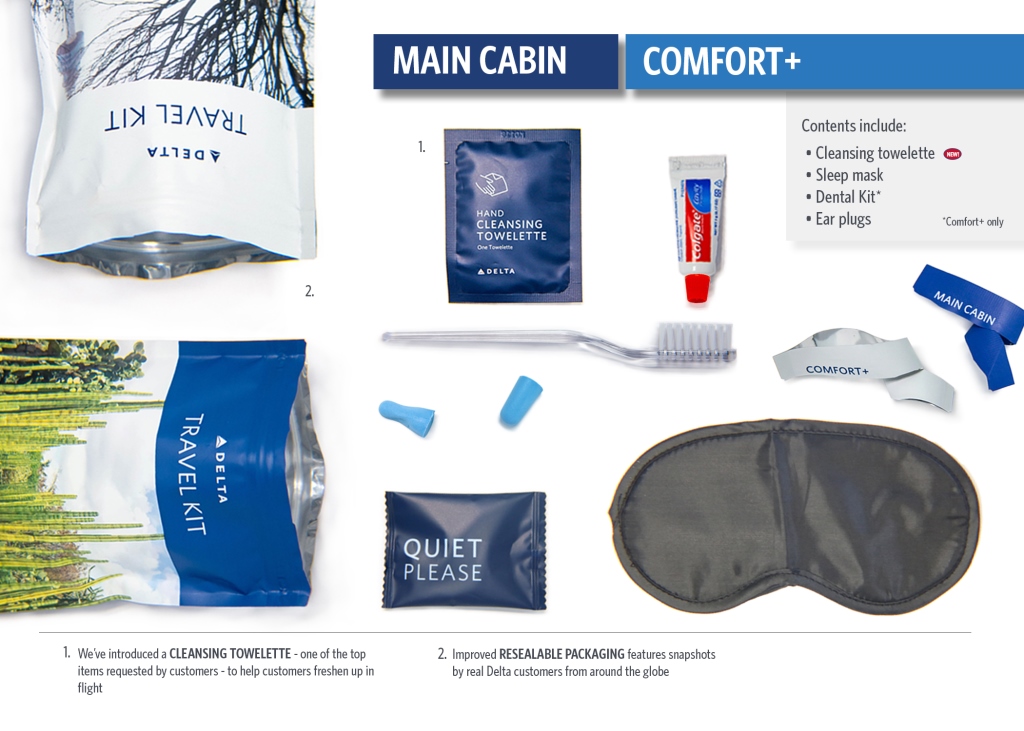 LE LABO is making its way into new Delta One TUMI amenity kits this month, and to more than 50 Delta Sky Clubs later this year, as part of Delta's new partnership with the artisanal fragrance brand.
Born in Grasse, France, and raised in New York, LE LABO is a slow perfumery fragrance brand at its core with a devoted following. Its boutiques around the world serve as fragrance labs open to the public, where scents are freshly hand-blended and personalized. Delta will feature basil-scented formulas from LE LABO's plant-based Body-Hair-Face collection.
"Delta and LE LABO share a passion for connecting people and places through personalized experiences," said Ekrem Dimbiloglu, Delta's Director — Onboard Product and Customer Experience. "That passion, along with LE LABO's dedication to the highest standards of quality, make it a natural choice in our efforts to create delightful moments throughout the travel experience for our customers."
Delta is also continuing its strong partnership with TUMI — the leading international business, accessory and travel lifestyle brand — that has been providing Delta premium customers with complimentary TUMI travel kits in flight since 2013.
But starting this month, customers may notice something is missing: a plastic wrapper.
Building off the airline's industry-leading work to reduce single-use plastics, Delta is keeping sustainability top of mind with this product refresh. Through simple enhancements that remove plastic bags from the TUMI kits, the airline will divert 30,951 pounds of plastic from landfills in one year. That's equivalent to the weight of one Delta CRJ-200 jet — in addition to Delta's extensive efforts to implement more sustainable options across the travel experience.
Every seat, every customer, getting upgraded amenity kits
In addition to refreshed Delta One kits, the airline will introduce new and improved amenity kits for Delta Premium Select, Delta Comfort+ and Main Cabin long-haul customers — giving customers in all cabins something new to look forward to on select international and domestic flights.
Featuring a refreshed look and feel, new items and thoughtful design enhancements — each kit has been carefully curated to help customers arrive at their destination feeling rested and refreshed. Additionally, Delta's new Main Cabin and Delta Comfort+ kits have been updated to include packaging sourced from customer photos, featuring real snapshots from around the globe curated through #SkyMilesLife.*
"These elevated offerings will complement the industry-leading service that Delta people are known for. Every detail has been thoughtfully designed with customers' needs in mind," added Dimbiloglu. "From a rejuvenating lineup of skin care products to help customers decompress, to small touches like a new hand cleansing towelette — these updates are a direct result of listening to our customers to understand what they value most and what would make their in-flight experience even better. No matter where you're sitting, we're providing more reasons than ever to look forward to traveling with Delta."