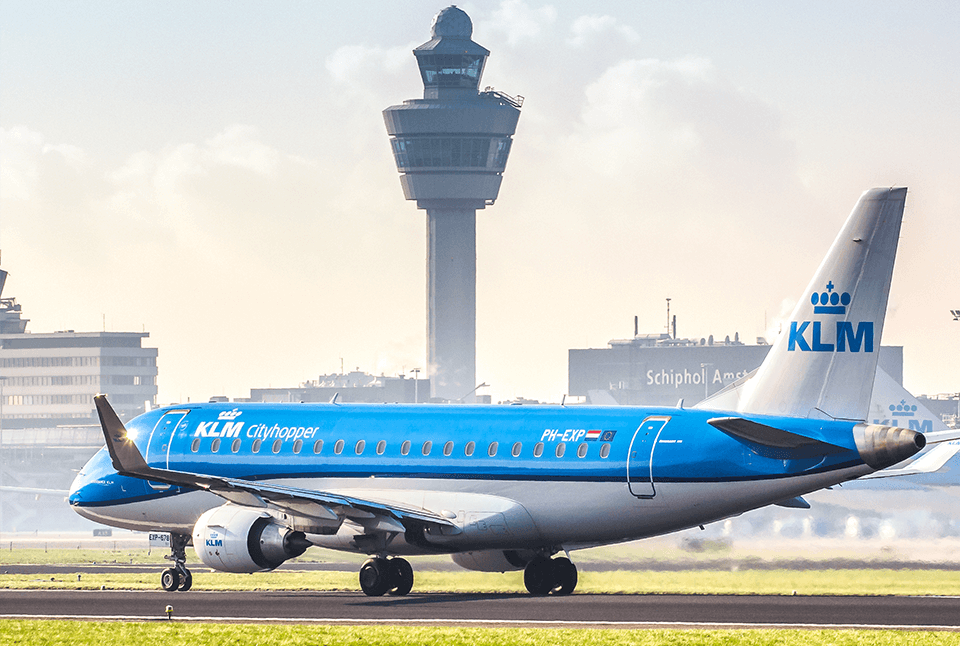 KLM Royal Dutch Airlines will be expanding its Indian network to include Bangalore. At the end of October 2019, KLM will launch a thrice-weekly direct service from Amsterdam to this Indian megacity. These flights will be operated using Boeing 787-9 (Dreamliner) equipment, seating 294 passengers.
The new KLM flights will expand KLM's network in India, where the cities of Delhi and Mumbai are already served. The thrice-weekly connection with Bangalore will open up even more opportunities for travel between Amsterdam and India. In so doing, KLM will be offering additional connections between the United States and India via its Amsterdam hub.
Until recently, KLM cooperated intensively with its partner Jet Airways on routes to and from India. Unfortunately, Jet Airways had to suspend all its flights for an indefinite period with effect from April 2019. Consequently, KLM decided to raise capacity to India in order to offer our customers alternatives, while continuing to cater to market demand.
Effective 28 October 2019, KLM will offer flights between Amsterdam Airport Schiphol and Bangalore on Mondays, Wednesdays and Fridays. The flights will be operated using Boeing 787-9 equipment, offering 30 seats in World Business Class, 45 in Economy Comfort Class and 219 in Class. The flight schedule will be as follows:
Flight KL0879 departs from Schiphol at 11:05 hours and arrives at 00:50+1 hours local time in Bangalore at Kempegowda International Airport.
Flight KL0880 departs from Bangalore at 02:45 hours local time and arrives the following day at 08:25 hours at Schiphol.
Destination Bangalore
Bangalore (officially known as Bengaluru) is home to over 10 million inhabitants, making it the third largest city in India after Delhi and Mumbai. The city lies in the south of India and is the capital of the state of Karnataka. Bangalore is the fourth largest technology cluster in the world and is widely known as the "Silicon Valley" of India. Apart from being an attractive business destination because of this, Bangalore also serves as a perfect gateway for travelling through the south of India. Numerous tourist destinations – including well-known nature reserves, the beaches of Goa and the backwaters of Kerala – can be reached easily from Bangalore.
Provisional closure of Colombo, Sri Lanka
In order to open up Bangalore as a new destination, a number of changes must be made to the KLM network. Partly because of slot restrictions at Schiphol, KLM has no choice but to revise its portfolio of destinations sooner than usual.
For this reason, KLM will provisionally suspend its direct connection to Colombo, Sri Lanka with effect from the end of October. Recent developments and economic prospects on the island of Sri Lanka have brought commercial pressure to bear upon the flights to Colombo.
KLM has been flying to Colombo two to three times a week alternately during the winter season since October 2016. Passengers with tickets for flights from Amsterdam to Colombo and vice versa departing on or after 28 October 2019 will either be rebooked on the most suitable alternative flights or they will be compensated financially.