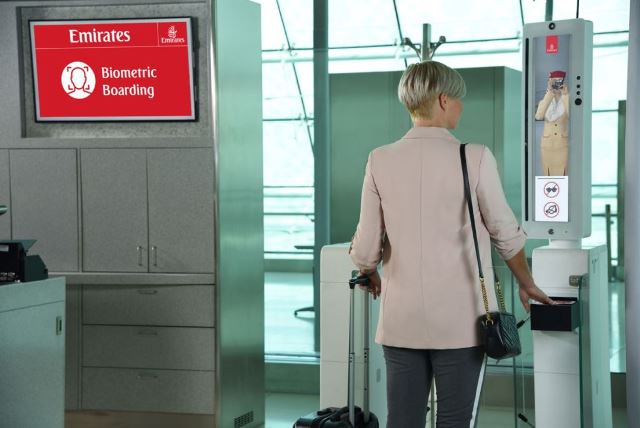 Reducing the average boarding time by approximately 75%, successful trial paves the way for a common biometric solution making check-in, security and boarding easier
With passenger numbers on the rise year on year, airport infrastructure is being pushed to its limits and, unless addressed, is likely to result in increasingly lengthy queues. The industry recognizes the immense potential of biometric technology as a solution to these challenges, enabling faster and smoother airport processes for passengers.
For airports, the technology can deliver an improved service to their airline partners, reducing bottlenecks and freeing up ground handling staff to focus on other customer-facing activities. For airlines, there is the promise of greater efficiency and a speedier turnaround of flights.
And a successful pilot at Ljubljana Airport, saw Amadeus take another step towards the creation of a common, centralized industry platform for biometrics. Working with Adria Airways, the airport's home carrier, and LOT Polish Airlines, 175 participating passengers were successfully boarded in record time.
The pilot saw passengers enrol using an Amadeus smartphone app that captured a 'selfie' alongside their passport photo and boarding pass, which were all stored securely on a remote server. A photo of the passenger was then captured at the boarding gate and matched against those stored on the server to validate the passenger's identity and flight status. Upon successful matching a message was conveyed to the Departure Control System and the passenger was able to board smoothly. All biometric data was deleted within 48 hours ensuring GDPR compliance.
The pilot saw average boarding times reduced by approximately 75% meaning boarding took just two seconds, rather than the typical five to ten seconds per passenger. The new technology promises to enhance the passenger experience by making boarding faster, simpler and more secure.
Misel Mencinger, Procedures Specialist, Ground Operations at Adria Airways, said: "The pilot supports the strategy of Adria Airways to make boarding smoother and more efficient and further improve the experience of our passengers. We are very encouraged by the results of the pilot with high levels of passenger acceptance and a significant reduction in average boarding times. Biometrics offers the industry another technological leap that will improve how people travel."
Bostjan Rakovec, Head of IT, Fraport Slovenija, said: "We recently began a partnership with Amadeus, undergoing a full-scale modernization of our IT systems. Innovation is our focus and biometrics is an area we feel Ljubljana can stand-out on by helping airlines to improve decades-old processes."
Bruno Spada, Executive Vice President Airport IT at Amadeus, said: "This pilot marks an important milestone in our journey towards a remotely hosted biometrics solution for the industry where travelers only need to enrol once. Our solution is in line with IATA's One ID vision meaning it works across all participating airports and airlines so passengers can arrive at the airport ready to travel."
He continued: "Our approach addresses the fundamental problem of biometrics in airports today: the need for passengers to register at each airport separately. With a centrally hosted solution that sits between airports, airlines and passengers, we will deliver a common standards approach that works for everyone. Importantly, this means biometrics can be rolled out and scaled up quickly in areas such as check-in, security and boarding."
The pilot at Ljubljana Airport focused specifically on improving how passengers board the aircraft although the platform is designed to work across all ID verification pain points at the airport, including check-in, security, lounge access and boarding. Amadeus has also delivered solutions in territories where border agencies act as custodians of biometric data. For instance, Amadeus is currently working at San José Norman Y. Mineta Airport (USA) to provide CBP-TVS biometric exit solutions. The Amadeus biometric solution will be available in 2019.