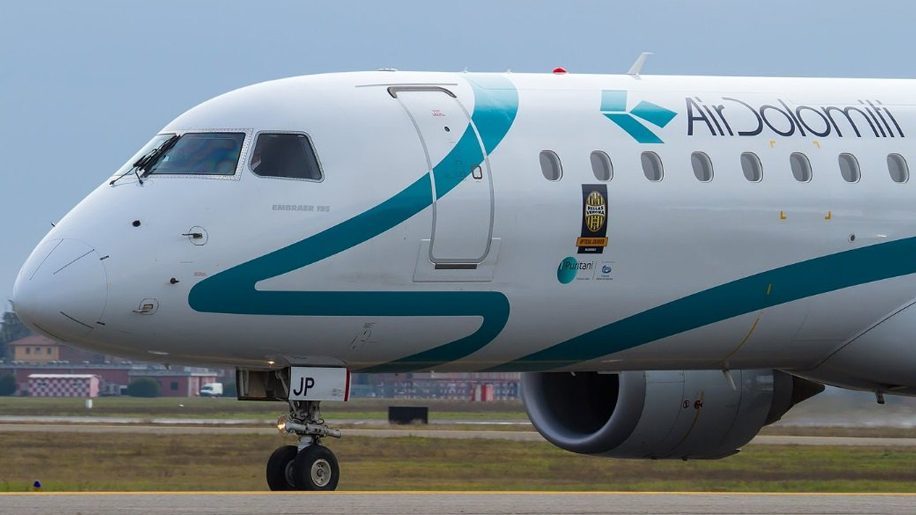 Air Dolomiti has become the latest airline to join the International Air Transport Association (IATA), it has been announced.
Founded in 1991, the Italian airline connects the Italian hubs of Milan Malpensa, Florence and Turin with German bases in Frankfurt and Munich.
The carrier has been owned by Lufthansa since 2003, and operates a 13-strong fleet of Embraer jets across 18 different destinations. In 2018, Air Dolomiti carried more than 2.3 millions passengers.
During an official IATA membership ceremony in early April at the airline's headquarters in Verona, CEO Joerg Eberhart and other members of Air Dolomiti's top management met with IATA's Southern Europe team to discuss the carrier's future, which includes plans to double the size of its fleet.
Other topics covered during the meeting included key IATA governance as well as industry priorities such as the Value of Aviation, Taxation, Environment, Safety, Security, and Innovation.
"We are pleased to be joining IATA, which has always striven to protect and promote the industry," said Eberhart.
"We recently announced the launch of an ambitious plan for growth, and in the coming years we aim to extend our network and our fleet.
"I am sure that the Association will be able to support us on this path and that the partnership will prove fruitful."
Welcoming the carrier into the IATA family, IATA's Area Manager Southern Europe Dino Bossa commended Air Dolomiti for its strong reputation among the sector.
"We are delighted to welcome Air Dolomiti as a new IATA member in Italy," he said. "Its reputation for quality, service and punctuality is well known in the industry.
"We will work more closely with Air Dolomiti to ensure we can deliver value on some of their key issues and priorities which include taxation, safety standards and the National Airspace Strategy (NAS)."