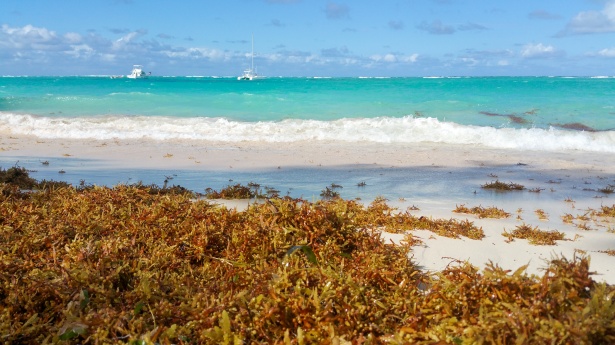 Government officials in Mexico revealed the invasion of sargassum at Quintana Roo beach destinations would result in a tourism drop of as much as 30 percent this year. The secretariats of the Environment and the Interior predicted in a joint report that at least 200 kilometers of coastline in the Riviera Maya will be affected by the seaweed.
Holidaymakers looking for sun in Cancun, Playa del Carmen and Tulum have been greeted instead by foul-smelling seaweed. In Mahahual, where large quantities of sargassum have begun washing up on the beach, 40% of hotel reservations have been canceled in recent days.
This year Navy will combat the arrival of as much as 1.1 million tons of sargassum. The Mexican Navy would use the low-flying planes it typically applies to find drug shipments at sea to detect the seaweed and its "first-class technical vessels" to remove sargassum before it washes up on the beaches.
The government's anti-sargassum plan will be presented to the Secretariat of Finance next week, which will develop an economic plan to fund the project.
The algae flooding into the Caribbean is coming from an unexpected source – the tropical Atlantic waters beyond the mouth of the Amazon River. Prevailing ocean currents carry the algae into the Caribbean, where it can grow further.
Source: mexiconewsdaily.com