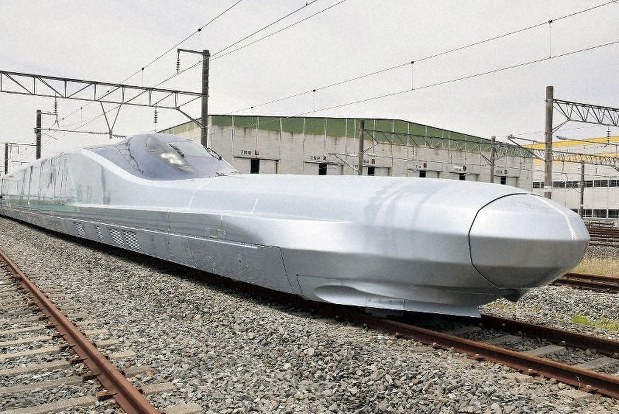 Japan has unveiled its latest new generation bullet train Alfa-X, which will be able to travel at top speeds of 224 mph (360 km/h).
The Class E956 , branded "ALFA-X" is a ten-car experimental Shinkansen train on order by East Japan Railway Company.
The model's futuristic design features 10 cars and a long pointed nose to minimise pressure and noise when passing through tunnels. ALFA-X is packed with new technology,
Tests will take place after midnight when the line is quiet and will occur twice a week.
The train is scheduled to go into service in 2030.