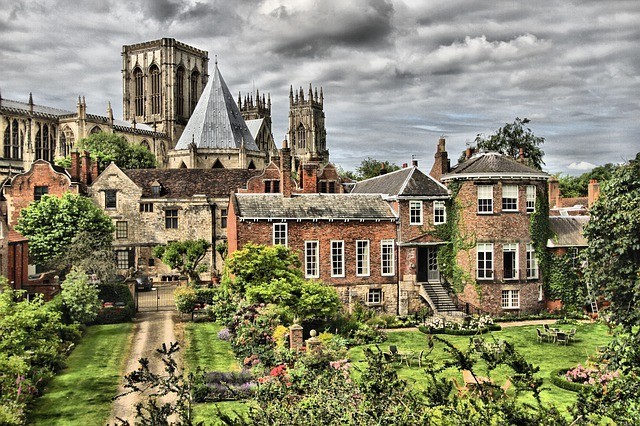 VisitBritain is gearing up to host its annual flagship travel trade event to sell destination Britain to the world.
ExploreGB is next week heading to Harrogate, Yorkshire where hundreds of international travel buyers are meeting travel trade suppliers from destinations across the UK and Ireland.
More than 250 international travel buyers from 31 countries are set to do business with more than 320 tourism suppliers at ExploreGB, being held from Wednesday 8 to Friday 10 May at the Harrogate Convention Centre.
Travel industry buyers and journalists from the UK's largest and most valuable inbound visitor markets including Australia, France, Germany and the US will attend, and from its high-spending markets including China as well as Brazil, Canada, the Gulf Cooperation Council markets and India.
VisitBritain Chief Executive Sally Balcombe said:
"As we countdown to our flagship annual trade event ExploreGB we are delighted to be bringing international travel buyers to Harrogate and Yorkshire, a fantastic base to promote the quality of our tourism offer and visitor experiences. Delegates from across the world will be left in no doubt as to the great facilities and products on offer to tourists and businesses alike.
"ExploreGB is an extremely valuable business tool, giving UK travel suppliers and destinations the chance to get their products in front of hundreds of top global buyers, forge international business connections and ultimately inspire more visitors to book a trip to the UK."
Welcome to Yorkshire Commercial Director Peter Dodd said:
"We are very much looking forward to welcoming suppliers from across the UK and the hundreds of global buyers when ExploreGB comes to Harrogate next week. This is a valuable business event for the county as well as a fantastic opportunity to promote to top international buyers all that Yorkshire has to offer, from our stunning coastline and its miles of golden beaches to our three National Parks and abundance of charming towns and vibrant cities."
Visit Harrogate Director Richard Spencer said:
"It has been a team effort to attract this internationally renowned showcase event to our town. Harrogate Convention Centre, tourist attractions, accommodation operators, hospitality businesses and retailers alike have all played their part in winning this important piece of global business. We have been working on this event with our tourism partners for months and we cannot wait to give the warmest of welcomes to the international travel buyers and travel media. Research tells us once they have experienced our destination, they will be back!"
Thousands of business meetings will take place across the two-day trade event. Buyers and international journalists will also get to experience tourism products and services first-hand with pre-and-post event educational trips to destinations across the UK.
As well as doing business, delegates will attend seminars on innovations in tourism, experience the latest in British food and drink products with local produce a highlight, as well as networking events to boost their knowledge of the UK as a tourist destination.
VisitBritain will also be promoting new tourism products and experiences with its refreshed global campaign 'Find Your GREAT Britain, 'I Travel For…' to boost inbound tourism. Part of the UK Government's global GREAT Britain campaign, I Travel For… promotes unexpected experiences and less-explored destinations alongside Britain's globally renowned and iconic landmarks and attractions.
Now in its fifth year, ExploreGB has previously been held in NewcastleGateshead, Brighton, Liverpool and Ascot.
Tourism is worth £127 billion to the UK economy, creating jobs and boosting economic growth across its nations and regions.