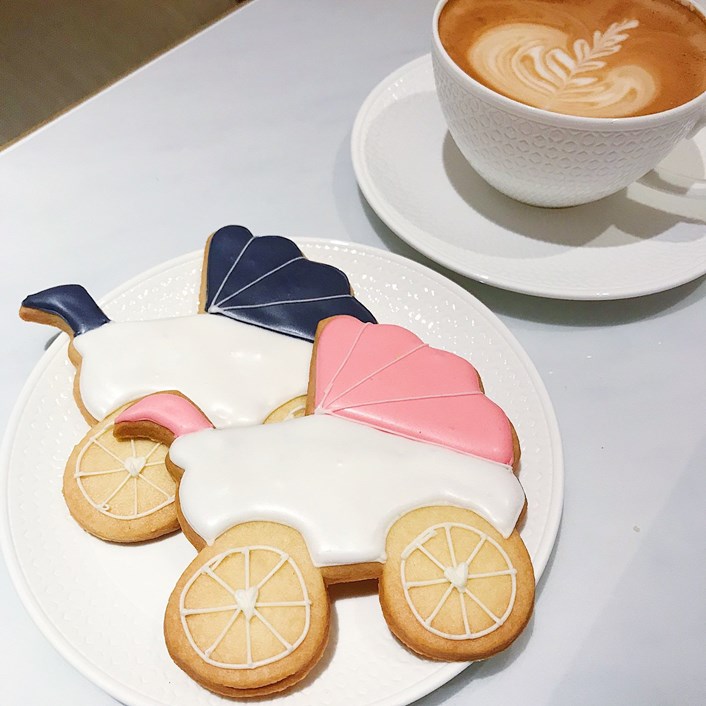 As the Duke and Duchess of Sussex prepare to meet their new addition, London's attractions and hotels are gearing up to welcome the latest member of the royal family in true British fashion.
In the run up to the special day, London's official visitor guide, VisitLondon celebrates the very best of the capital's royal baby and family-themed celebrations this spring, as well as the best baby-friendly activities across the city for new or soon-to-be parents.
Upon the arrival of the royal baby, the capital's skyline will shine bright with the colors of the Union Flag as the London Eye illuminates in red, white and blue to welcome the seventh in line to the throne.
From one royal baby to another, Kensington Palace will be staging an exhibition around Queen Victoria's childhood to mark the monarch's 200th anniversary, an infant who as Queen would one day rule over the largest empire the world had ever known. Through a display of remarkable objects relating to her early years – this newly presented route will reveal the story of the girl destined to be queen.
In true regal fashion, Dukes London will be launching a new 'Baby Butler' service, ensuring every guest feels like a prince/princess! The service includes a pre-call with The Baby Butler to ensure the guest's room has everything required ahead of their stay, services of the Baby Butler throughout the stay such as refresh nappy supplies and toiletries, heated up milk on request, and arranging for organic baby food – plus a discount on babysitting services!
The Kensington hotel will be offering top tips for first-time parents with expert Sarajane Ambrose, founder of leading nanny and maternity nurse agencies, Imperial Nannies and Maternally Yours. New or expectant parents can now book in for a two-hour session with Sarajane, who can guide them through everything they can expect when it comes to parenthood, whilst enjoying The Kensington's delicious new 'London Landmarks' Afternoon Tea.
The Royal High Tea at Shangri-La Hotel, at The Shard celebrates motherhood and features cherished family recipes of the hotel's pastry chefs. The Royal High Tea includes a delicious selection of British cakes and pastries which the chefs grew up making with their mothers and grandmothers. This afternoon tea is taking baby showers to new heights with panoramic views of London and a variety of royal-themed cocktails/mocktails. The hotel will also offer a special surprise gift for expectant mothers and there's even the chance to indulge in the Royal High Tea overnight experience, to extend the festivities.
Sitting on the edge of the leafy Hyde Park, the Royal Lancaster London has created delicious fondant 'baby buggy' biscuits, in either royal blue or powder pink. These will be offered complimentary with every tea or coffee served throughout the hotel, for one week from the birth of the new baby.
For parents and soon-to-be-parents like the Duke and Duchess of Sussex, London offers a plethora of baby-friendly activities for young families across the capital. Highlights include:
Bach to Baby – classical concert series for parents and babies. Concerts take place across multiple locations in London and the company are currently running Queen Victoria themed events for the 200th anniversary.
Mini Mozart – More classical music, this time in the form of music classes for toddlers and babies
Big Fish Little Fish – Priding themselves on being '2-4 hour party people' the BFLF team organise 'family raves' to enjoy with young children, complete with face-painting, club classics and bubble machines
Baby Club at Everyman – Baby Club is a weekly movie event designed for parents with children under 12 months. Baby Club shows new releases with softened sound and dim lighting throughout for the comfort of the baby
Wake Up Gigs – live music for families with babies! Listen to live artist as you play with the kids, do crafts and sing along.
Baby Broadway/Baby Gospel – Listen to showtunes with West End performers as you and your baby sing dance along at Baby Broadways sessions. Baby Gospel provides the soul, Motown and gospel music with live gospel choir to enjoy.
Bottle Apostle – mom's wine tasting afternoon
Source: Londonandpartners