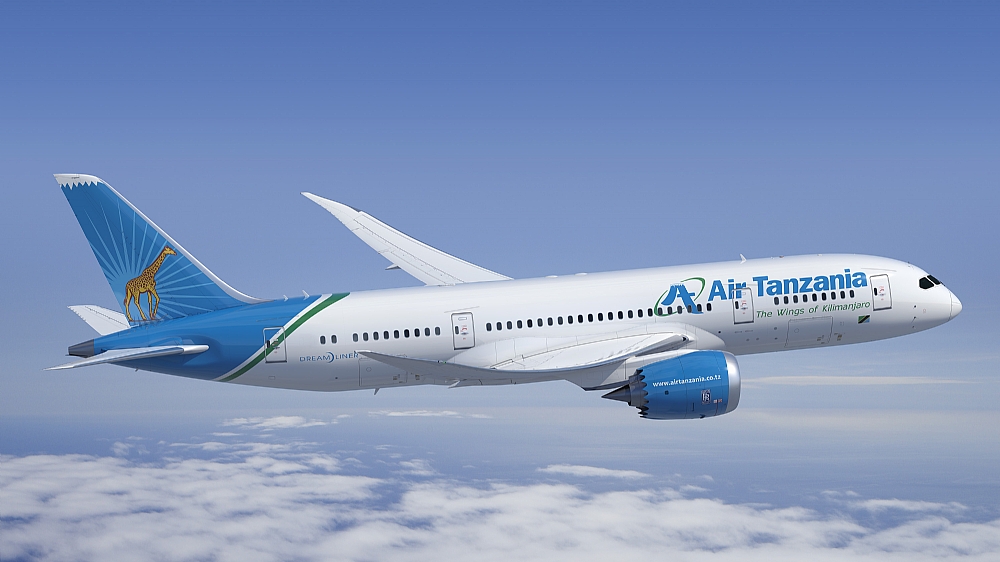 TAL Aviation and Air Tanzania Company Limited (ATCL) have agreed that TAL Aviation's European sales teams covering France, Ireland and Sweden will be acting on behalf of the carrier to build Air Tanzania's brand in these territories. TAL Aviation will provide sales, marketing and distribution services to generate more awareness of the region as well as travel opportunities available to East Africa. This new partnership will provide wider opportunities for passengers wishing to travel within Tanzania, East Africa and beyond.
As part of its revamping programme introduced a couple of years ago, Air Tanzania, Tanzania's national carrier, is continuing on its network and fleet expansion which has included the purchase of 6 aircraft.
"We are very proud to sign a contract with TAL Aviation who will provide sales, marketing and distribution services to the mentioned markets where we can't reach easily. We believe that TAL Aviation will offer a total attention and maximum dedication to Air Tanzania. I am delighted to work with an established and well-respected organization who is ready to enhance our effort from now and onwards." Mr Ladislaus Matindi, CEO of Air Tanzania Company Limited said, www.airtanzania.co.tz.
Comments Nissim Sagis, VP Commercial of TAL Aviation "We see huge potential in the African market. Only earlier last month, The International Air Transport Association (IATA) announced the global passenger traffic results for 2018, with African airlines enjoying a rise in traffic by 6.5% compared to 2017 – which also saw an increase of 6% versus 2016. With demand rising in both incoming and outgoing traffic, we are seeing African carriers taking great measures to provide a safer, more comfortable and convenient journey for their passengers. Air Tanzania is a great partner to work with and we welcome our new partner in Europe."