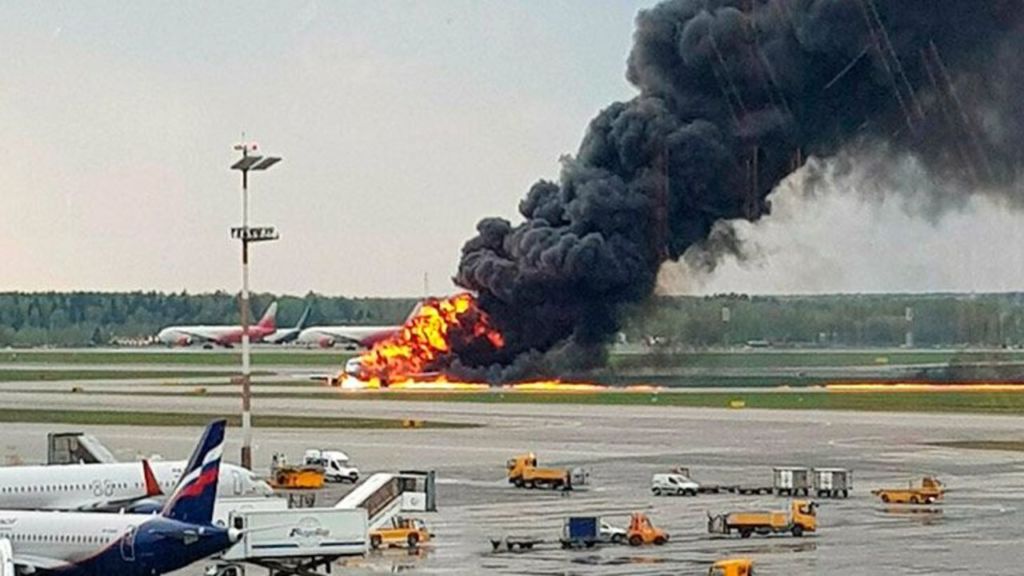 Aeroflot flight SU1492 to Murmansk, Russia has landed in flames at Moscow's Sheremetyevo airport.
The flight was operated by a Sukhoi Superjet 100-95B, it declared a general emergency shortly after takeoff and attempted to return to the airport in Moscow, where it crashed at approximately 6:30 pm local time.
Of the 78 crew and passengers on board, 37 people survived, 33 passengers and four members of the crew, 5 hospitalized.
Early Monday local time, Aeroflot published a list of confirmed survivors, adding that the list would be updated.
The airline's management has decided to fly relatives of passengers affected on flight SU1492 (Moscow-Murmansk) to Moscow without charge.