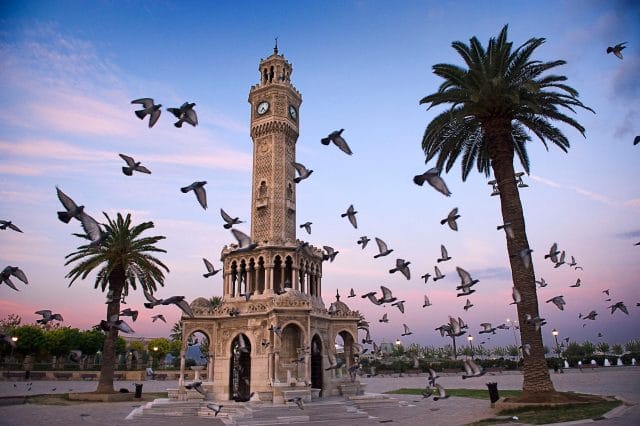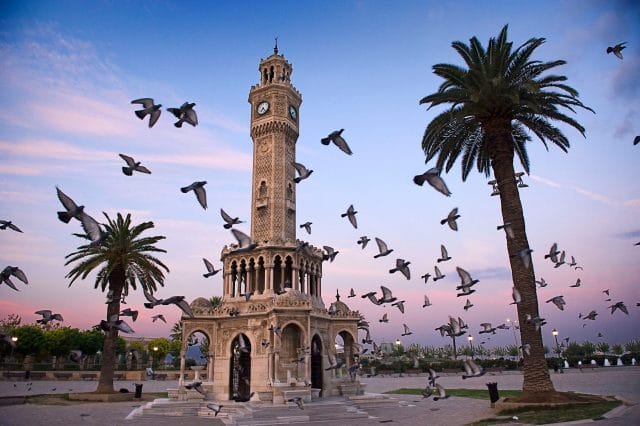 After Antalya, Corendon Airlines opens in Izmir its second base in Turkey. From in total eight departure points, of which 7 in Germany and 1 in Holland, direct fights to Izmir Adnan Menderes Airport will start on 1st of June 2019.
Corendon Airlines, recently announcing to expand its fleet with 7 new aircrafts, in accordance with the growth of capacity, will increase the number of basis inside Turkey and abroad. After Antalya, the successful airline company now opens in Izmir its second base in Turkey.
Mine Aslan, Corendon Airlines' Commercial Director, supplied information about the planned direct flights to Izmir from Europe, starting on June 1st 2019, with an aircraft stationed on Adnan Menderes Airport in Izmir. Not only the Izmir stationed aircraft, but also on other different locations in Europe stationed aircrafts will support this flightoperation, spoke Aslan. She added that at the planning of the flights the tourism potential of Izmir was taken into consideration as well as the surrounding cities, which etnic travellers want to visit. These Izmir flghts are attractive to Turkish citizens living in Holland, Belgium and Germany and etnic travel agents in Europe have started promotion, said Mine Aslan, adding that these flights to the pearl of the Aegean Sea will continue 12 months a year.
Number of Izmir flights will increase each year!
Mine Aslan said the following about the flights, that will be organized from 8 different European cities: "For the European tourist Izmir with its historic and cultural inheritance is an important and attractive center and we are convinced that we will be successful with these flights. In the 2019 summer 18 flights a week are scheduled to Izmir with a capacity of 148.000 seats. In the coming period we will start the sale of 2019 – 2020 winter flights. Our goal is to organize each year from new cities flights to Izmir and to increase the number of flights. And furthermore, we are pleased and excited that these flights to Izmir will contribute to the economy of the city."
Corendon Airlines flight tickets for direct flights to Izmir are for sale from the month of October at German travel agencies and tour operators and can be booked at www.corendonairlines.com.
Departure cities and departure days for direct Corendon Airlines flights to Izmir Adnan Menderes Airport, from 1st June – 31st October 2019.
Cologne: Monday, Tuesday, Friday
Düsseldorf: Monday, Thursday, Saturday
Frankfurt: Tuesday, Friday
Hannover: Friday, Saturday
Hamburg: Wednesday, Sunday
Stuttgart: Tuesday, Friday
Munich: Monday, Saturday
Maastricht / Aachen: Thursday, Sunday