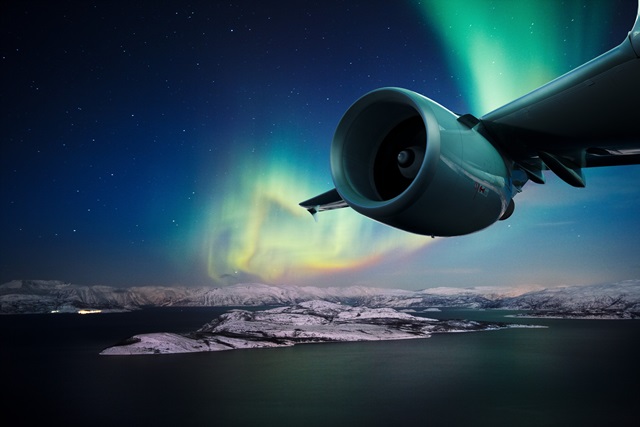 SAS will operate a Boeing 737 on the route on Saturdays from January to March. The winter period is seen as a particularly attractive time to visit Northern Norway, so SAS has reached agreements with numerous companies in the tourism sector to attract tourists to the "Paris of the North", Tromsø.
"Northern Norway, with Tromsø as the jewel in the crown, is attracting more and more attention internationally for its stunning scenery and exotic environment, so in response SAS is improving its services further to meet demand," says Karl Sandlund, EVP Commercial, SAS.
SAS is working with various companies, including tour operator Nordic in Belgium, in conjunction with this initiative, which is very relevant to the tourist market in the BeNeLux countries.
"Nordic breathes Norway, the country has been our main destination since we started in 1980. We are delighted to collaborate with national carrier Scandinavian Airlines on a direct connection to Tromsø. With this connection, we enter a new era. Not only does it open up professional opportunities, it also allows us to provide an even better service to our customers. We could not be more proud to partner with Scandinavian Airlines for this milestone," says Mr Maarten Raes, CEO, Nordic & Xplore The North.
During the year, SAS brings several thousand tourists from Asia and USA to the region, and through this direct link, SAS is further improving connections to and from Europe. SAS is also finding that the direct routes from Copenhagen and Stockholm to Tromsø are popular traffic arteries for people flying from destinations across the Star Alliance network.
SAS expects to fly almost 100,000 passengers between Tromsø and Europe during the winter programme, which extends from November 2019 to March 2020.
SAS operates a three-class system on its flights within Europe, SAS Go Light; SAS Go, which also includes a 23kg checked bag, newspapers, coffee and tea on board, and SAS Plus which offers additional premium benefits including complimentary lounges, Fast Travel security, premium check-in, complimentary food and drink and an additional piece of 23kg luggage and fully flexible tickets.
SAS operates a modern fleet, aiming to always offer the most sustainable way of flying, with the airline aiming to reduce emissions by 25% by 2030. Additional sustainable actions include SAS carbon offsetting all travel for its EuroBonus travelers, as well as those traveling on a SAS Youth Ticket, with a simple and quick option offered to all passengers who also wish to carbon offset their journey.