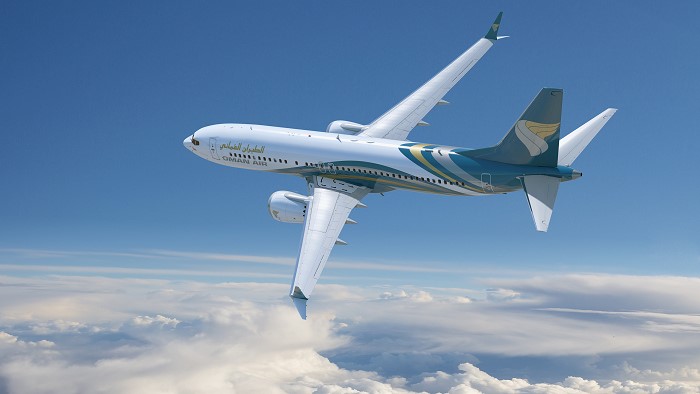 In recognition of its outstanding maintenance services provided to KLM flights transiting at Muscat International Airport, Oman Air's Engineering & Maintenance Division was awarded a Certificate of Recognition by KLM Royal Dutch Airlines. The award was received by Oman Air's Executive Vice President Engineering and Maintenance, Eng. Ali Redha Mohammed Al Lawatiya.
The Engineering and Maintenance division attained the highest quality of service in terms of timely defect rectification and departure punctuality, for KLM aircraft flying from Muscat International Airport. These achievements attest the technical capabilities of Oman Air's Engineering teams in meeting customers' expectations.
Eng. Ali Redha Al Lawatiya, Executive Vice President Engineering and Maintenance, said: "I am delighted to accept this commemoration on behalf of Oman Air's hardworking Engineering & Maintenance team. We are a dedicated unit, our goal is to respond to engineering issues in the quickest and most efficient way possible. This recent recognition from KLM is a further acknowledgment of Oman Air's strong position in the airline industry. We are fully committed to delivering the best possible services and to ensure the quality of engineering & maintenance services are always maintained for Oman Air and customer aircrafts."
Oman Air Engineering & Maintenance works around the clock to provide services to its own fleet and third party aircraft, with routine maintenance inspections including 'A' checks, minor aircraft repair/modification and aircraft component replacements.
Apart from KLM, Oman Air Engineering has also extended its technical capabilities for handling British Airways B787, Qatar Airways Airbus 350 & SriLankan airlines A320 neo aircraft types.
With the additional capabilities added to the existing operation, Oman Air Engineering is committed to maintaining the highest standards of safety and an honorable audit status which was evident with the performed audits by EASA & IOSA of the Engineering & Maintenance division.
Today, 26 world-leading Airlines and their Civil Aviation Authorities have given approval to Oman Air for certification of their Wide and Narrow-bodied aircraft at Muscat International Airport, Salalah International Airport and Sohar International Airport.