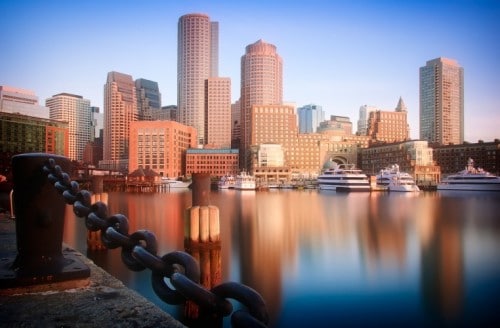 Four Seasons Hotel Boston announces the appointment of Michael Pedder as the new General Manager at the iconic property. Pedder's opportunity to take the helm in Boston arrives following the transfer of Bill Taylor to Regional Vice President and General Manager at Four Seasons Hotel Hong Kong.
"At Four Seasons, it's so exciting to come to work where the drive is to always be better. I find inspiration in the world and people around me," says Pedder.
Pedder's journey with Four Seasons began in 2002 when he joined Four Seasons Hotel Philadelphia, and he has since held leadership roles within the brand in properties from Austin to Los Angeles, Lanai, Chicago, and most recently as General Manager at Four Seasons Hotel Seattle.
One of Pedders' significant career accomplishments was overseeing the successful opening of Culina, Modern Italian, in Los Angeles, now a standard to which new hotel restaurants look to in the industry.
Pedder's love for the world of hospitality began at a young age, having spent summers working at his father's hotel in Liverpool, England where he was born and raised. He studied hospitality management before moving to the United States in 1998 to work in historic Newport, Rhode Island as the General Manager of The Vanderbilt Grace. "Then it was Vanderbilt Hall. It's in a fantastic part of the world."
"I am thrilled to be back in New England and truly humbled by the opportunity to join an exceptional team at Four Seasons Hotel Boston," added Pedder. "This is such a celebrated hotel, and the city of Boston, historic yet ever-evolving, has already very much won me over."
While he is miles away from his homeland, a few things remain close to heart. As an avid sports fan he cheers on Liverpool Football Club (albeit from afar) and the English idiom "don't judge a book by its cover" is an important lesson he's kept throughout his career.
His wife, Stephanie, and his two young boys "keep me balanced." When not with his family, you might catch him enjoying a round of golf or riding his Ducati motorcycle through the city.