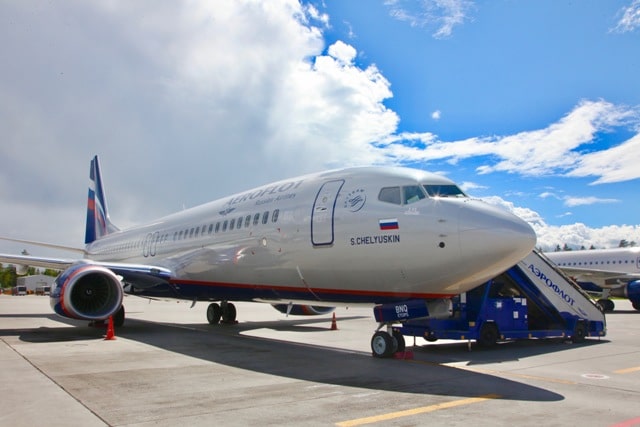 The legal department of PJSC Aeroflot held a conference devoted to the problem of obstructive passengers in aviation. This is the first time this type of conference was held in Russia. It was attended by law enforcement authorities as well as heads and representatives of airline departments and the academic and expert communities.
In his opening speech, Deputy CEO for Legal and Property Matters Vladimir Alexandrov argued that to ensure passenger safety there should be strict measures in place to manage obstructive passengers.
Over the course of the conference participants discussed penalties for obstructive passengers and policies for the recovery of costs and damages incurred by airlines and passengers as a result of obstructive behaviour. Participants noted that situations wherein obstructive passengers physically threaten crew members are particularly dangerous.
"We register all cases of obstructive behaviour onboard and report them to law enforcement authorities. However, we must continue our work further. Crew members should have the right to use restraining devices, the guidelines for blacklisting should be expanded and the ban period should be extended from one year to a minimum of three years. Stricter measures against obstructive passengers are supported on all levels", Mr. Alexandrov said.
"Modern aviation legislation must provide for adequate instruments and mechanisms to ensure safety of the crew. This in turn will ensure maximum efficiency for all passengers", said Deputy CEO and Commander of Flight Operations Igor Chalik.
Adviser to the Head of the Federal Service for Supervision of Transport, Vladimir Chertok noted that passenger behaviour rules are based on years-long observation and experience and must be observed by all passengers. The participants of the conference also agreed that on top of improving the legislation it is equally important to educate passengers through special events.
The Moscow Prosecutor overseeing the enforcement of aviation and marine transportion laws, Denis Kochetygov, thanked the organisers for the invitation and for the opportunity to discuss the issues associated with passenger safety in aviation. He also noted the relevance of the topic and constructiveness of proposed measures to prevent obstructive behaviour in aviation.
The Head of the Moscow department of aviation and marine transportation of the investigative committee, Dmitry Korovin, noted that obstructive behavior affects the safety of transportation and can lead to grave consequences, including aircraft crashes. He welcomed Aeroflot's initiative to introduce blacklists at the legislative level. Mr. Korovin believes airlines should have more rights to prevent and curtail obstructive behaviour. He also called for stricter penalties for those breaching passenger behaviour rules in aviation.
Kutafin Moscow State Law University Professor Alexander Chuchaev pointed to legislation of a number of foreign countries where obstructive behaviour in aviation is treated as a threat to physical and mental safety of passengers and/or crew members.
The conference concluded with a number of suggestions, including legislative proposals, addressing the issue of obstructive behaviour in aviation.