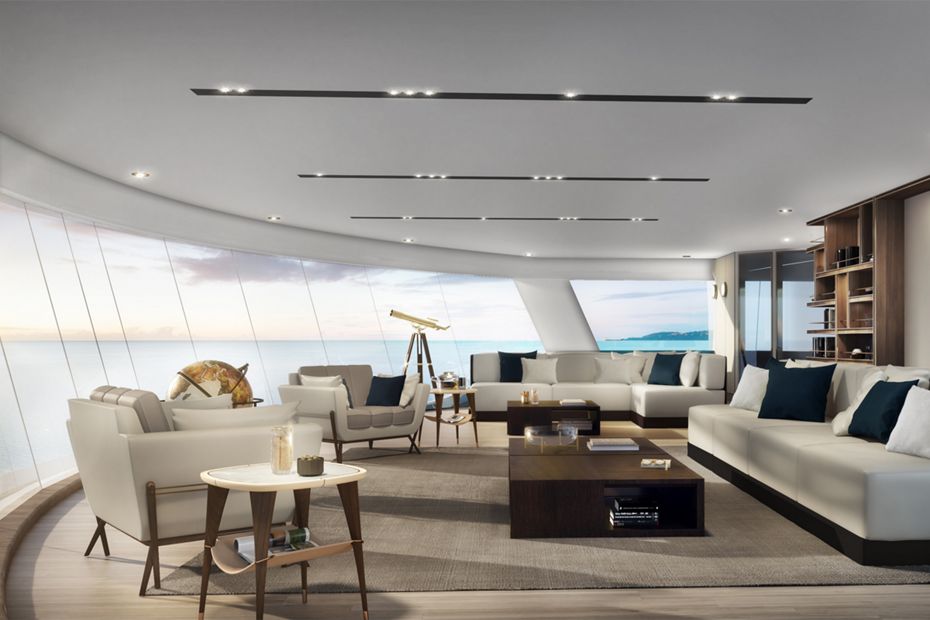 Silversea unveils new details of Silver Origin, the cruise line's first ever destination-specific ship, which will unlock deep travel experiences for guests in the Galapagos Islands from the summer of 2020. One of the most environmentally friendly cruise ships ever and designed entirely with these unique islands in mind, Silver Origin will combine Silversea's local destination expertise with the cruise line's trademark level of luxury to offer guests the ultimate destination experience.
From summer 2020, the 100-passenger, all-suite Silver Origin will build on Silversea's accrued know-how in the Galapagos Islands to form deeper connections between guests and the destination. In addition to the ship's pioneering design and guests' unique experiences ashore – which will be led by Silversea's Expedition Team, who are certified by the National Park of the Galapagos – this immersive concept will see guests enjoy Ecuadorian culture on board, through insightful content, including daily briefings, lectures, videos, and scientific information; authentic local cuisine, prepared by expert Ecuadorian chefs; and various other luxurious enhancements. Offering the highest Zodiac-to-guest ratio in the region, at 1:12.5, Silver Origin will offer a luxurious outpost from which guests will enjoy personalised experiences throughout the Galapagos Islands. Every aspect of guests' cruise experiences will be tailored to take them closer to the authentic beauty of the Galapagos Islands in luxury.
Perfectly crafted and with the utmost attention to the comfort of guests, the interior design of Silver Origin will whisper luxury, inspired by the understated Italian elegance that pervades Silversea's fleet of intimate ships. Yet, it will also take influence from the Galapagos' unique natural environment to strengthen guests' engagement with the destination, with each space enhancing the experience. Bright, colourful motifs and regional materials will accentuate the design. Silver Origin's public spaces were designed by HBA Miami, while GEM – Design for Cruise Ships, the team behind the interior design of Silver Muse, oversaw the interior design of the ship's suites.
"Silver Origin will elevate our industry-leading offering in the Galapagos Islands, unlocking meaningful experiences for guests, as they travel in ultimate luxury," says Roberto Martinoli, Silversea's CEO. "Ever since the early planning phases, every decision on Silver Origin has been made to strengthen the connection between our guests and this spectacular, unique destination."
"The natural beauty of the Galapagos Islands makes it one of the world's best cruise destinations," says Fernando Delgado, Silversea's Vice President and General Manager of Canodros C.L. "Silver Origin will enhance Silversea's award-winning cruise experience here, raising it to an even more incredible level for guests' enjoyment. I am excited to personally welcome Silver Origin to the region, and introduce the ship to our valued guests and trade partners."