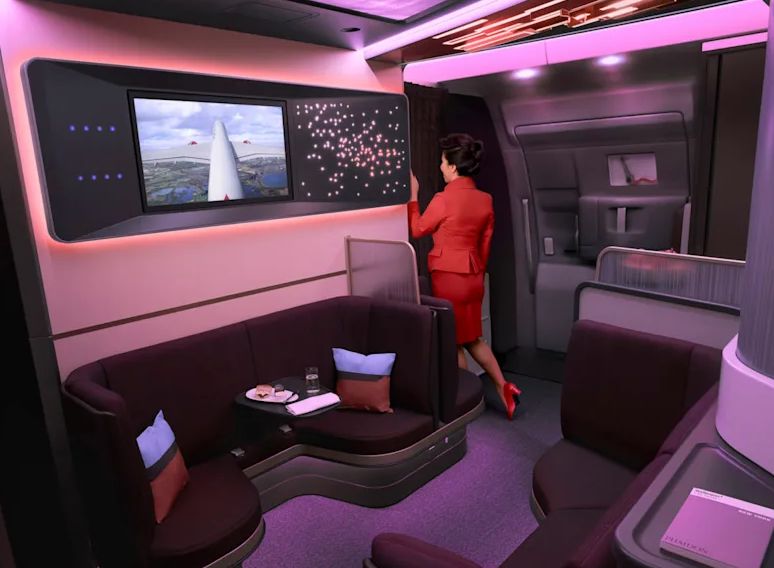 The airline's first A350, named Red Velvet, will take to the skies from late summer 2019 and operate on the London Heathrow to New York JFK route. The new aircraft features some big upgrades across all three cabins.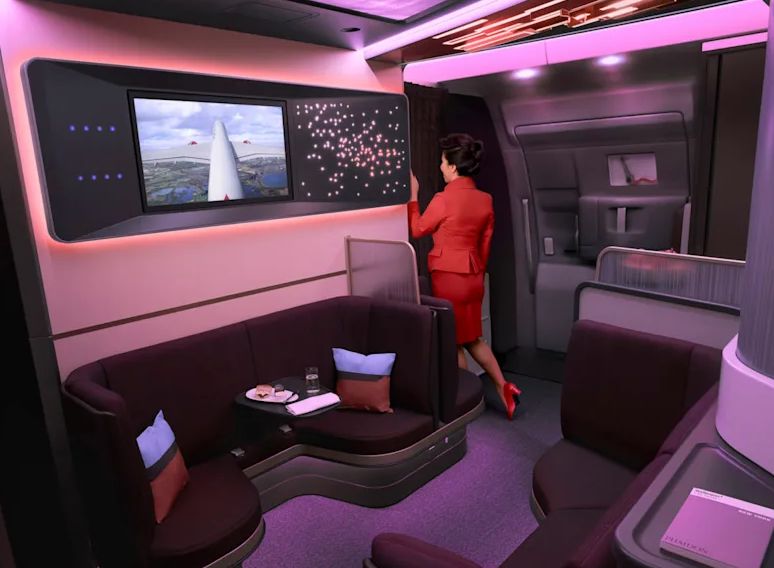 Upper Class customers have a new social space, The Loft, where they can relax. It is the largest social space in Virgin Atlantic's fleet and is designed for customers to chat, enjoy a drink or dine with friends.
The Loft extends the Clubhouse experience to the skies with a wide range of cocktails, dining options and the Mile High afternoon tea all on offer. Customers can also settle in with Bluetooth headphones and connect to the 32-inch screen and watch a show.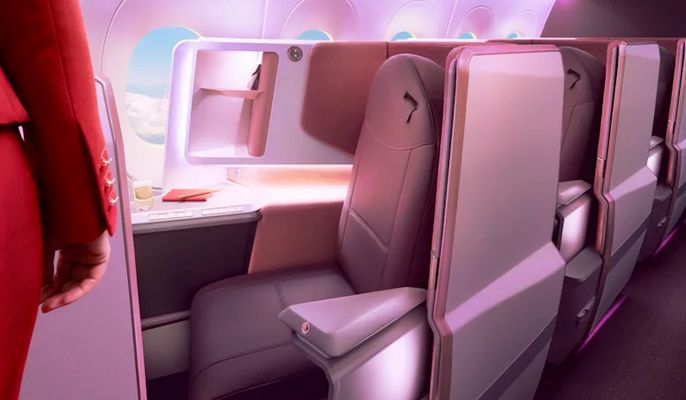 Upper Class customers can also enjoy a sky view from their seat as each one now faces the window. As always, all suites transition seamlessly from an upright seat to a bed, allowing customers to get some rest during their flight. They also have Virgin Atlantic's largest ever inflight entertainment screen at 18.5 inches with an intuitive new system which is controlled by customers' own personal devices.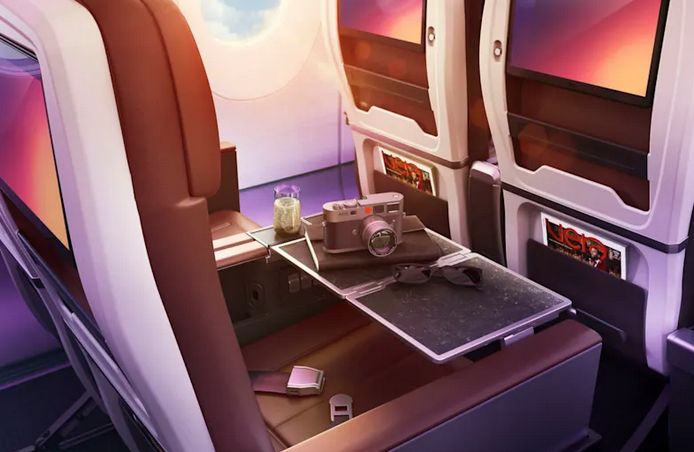 Customers in the Premium and Economy cabins will also enjoy a number of upgrades in the new aircraft. These cabins now have larger panoramic windows, bigger screens, increased storage space and they feel more spacious thanks to the illuminated dome ceiling design.
Virgin Atlantic has ordered 12 Airbus A350-100 aircraft and they are scheduled to join the fleet by 2021. The aircraft continues the airline's investment in a more sustainable fleet. It is designed to be 30 per cent more fuel and carbon efficient than previous aircraft that Virgin Atlantic has used. The A350 is also quiter than any other aircraft in the Virgin Atlantic fleet and will reduce the airline's noise footprint by more than half.