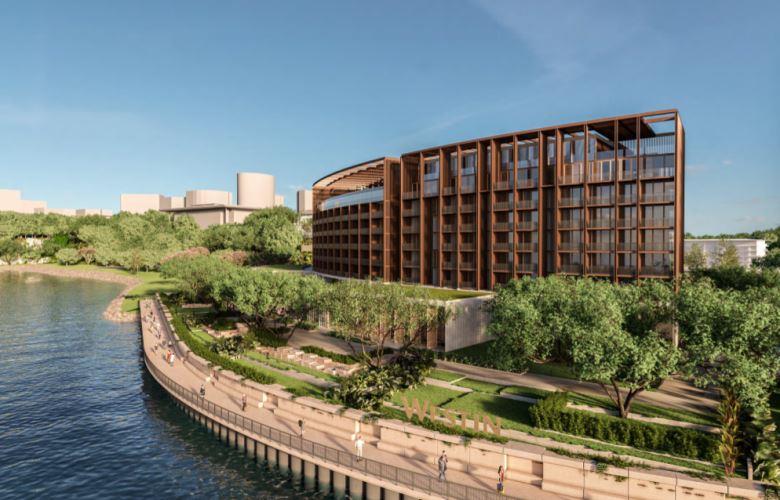 Qantas is today launching the first direct commercial flights to Uluru from both Adelaide and Darwin to meet growing demand from travellers to the Red Centre.
The direct flights to Ayers Rock Airport will operate twice per week from both cities (on Wednesdays and Saturdays) with the airline's Boeing 737 aircraft, offering almost 700 seats to the destination each week.
The routes add to Qantas' daily flights from Alice Springs and Cairns to Uluru, and Jetstar's up to 17 direct weekly services to the destination from Brisbane, Sydney and Melbourne.
Qantas Domestic CEO Andrew David said the new flights reinforced the airline's commitment to supporting tourism growth in the Territory.
"We're seeing more demand for travel to Uluru from international and interstate tourists than we have seen in a long time. In the past few years the Qantas Group has added new routes and more flights to Uluru from Brisbane and Sydney and now Adelaide and Darwin," said Mr David.
"The direct flights offer a new convenient option from Adelaide and Darwin, saving travellers up to five hours' time instead of travelling on flights via other cities.
"As the national carrier, we're proud to promote the NT to travellers from around the world and in our own backyard. We're committed to working closely with tourism bodies, hotels, tour operators and airports to get behind these new routes, continuing to drive demand, not just to Uluru, but across all parts of the Territory."
Voyages CEO, Grant Hunt said: "The spiritual heart of Australia is now more accessible than ever and these new direct routes to Uluru create opportunities for both the leisure and business events sectors.
"Uluru has experienced a huge leap in visitation in recent years and it is great to see Qantas responding to this increased demand from international and interstate travellers. Initiatives such as Bruce Munro's Field of Light Uluru have attracted more than 200,000 guests since opening in 2016, providing travellers with the impetus to book now and helping turn Uluru into a year-round destination."
These new flights were announced last November as part of a package of adjustments to the Qantas Group's Northern Territory network and schedule to reflect changes in the market. Qantas will continue to monitor routes within the NT with flexibility in its fleet to respond quickly to any changes in customer demand.
Qantas is currently offering sale fares to Uluru from Adelaide from $299 one-way and from Darwin from $249 one-way, available for sale until 16 April 2019, for travel from 1 May 2019 (unless sold out prior).