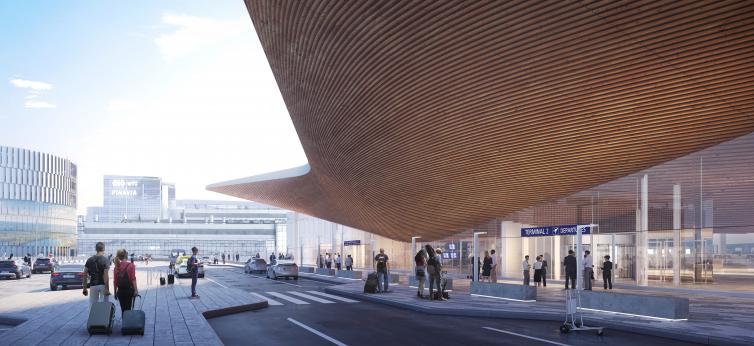 Finavia aims to expand the selection of flight routes available at its airports, thus providing its customers with good connections all around the world. Three new airlines will be welcomed in Finland during the summer season 2019. In addition, Helsinki Airport and Turku Airport will celebrate the opening of new routes.
Three international airlines will commence operations in Finland
Air Serbia, Tibet Airlines and Juneyao Air will start operations at Helsinki Airport in 2019. Air Serbia will link the capitals of Finland and Serbia by starting to fly from Helsinki Airport to Belgrade three times a week, starting in June. The Chinese carriers Tibet Airlines and Juneyao Air will strengthen Helsinki Airport's Asian connections. Tibet Airlines will commence flights from Helsinki to Jinan in April, and Juneyao will open a year-round connection to Shanghai in June.
– We are constantly looking for new partners for Finnish airports to ensure comprehensive flight connections for both Finnish and international passengers. Helsinki Airport already has the most flight routes to Asia from Northern Europe, and the new carriers further solidify Helsinki's position, says Petri Vuori, Vice President, Sales and Route Development at Finavia.
Airlines make decisions about new routes based on thorough analysis, where the most important criterion is demand. From airlines' point of view, the advantages of Helsinki Airport include excellent direct connections to other airports, as well as reliable and cost-efficient services.
– We want to be the best airport partner in Northern Europe for our customers, both new and existing ones. The role of Helsinki Airport as a crossroads for international air transport has grown significantly and, in 2018, the share of transfer passengers of all departing passengers exceeded 35 per cent. For example, for Asian travelers, Helsinki Airport serves as a gateway to Finland and as a transfer airport on the way to other parts of Europe, Vuori explains.
New routes from Helsinki Airport and Turku Airport in summer 2019
In spring 2019, Finnair will start the majority of the new routes: it will launch flights from Helsinki Airport to five new destinations. In Europe, the new summer destinations are Porto and Bordeaux, where Finnair will be flying twice a week from Helsinki, and Bologna, with three flights a week. In addition, starting from late April, there will be seven flights a week to Hanover. For the summer season, there is also a new service from Helsinki to Los Angeles, operating three times a week.
In April, Norwegian will start summer season flights from Helsinki to Pisa, Italy and Tivat, Montenegro, operating once a week.
Wizz Air will fly from Turku to Skopje, the capital of North Macedonia, twice a week, starting from July. Additionally, the airline's new routes include Turku–London and Turku–Kraków, expanding Turku's network of European cities.